ABOUT CSH
Administration
Affiliates
Background
Governance



MEMBERSHIP
Membership Benefits
Join Us!



ADVOCACY

Taking Action
Federal Regulations
Importing Policies
Provincial Regulations
Regulation in Ontario



PROFESSIONAL STANDARDS
Registration
Codes of Conduct
Accountability
Professional Development
Accreditation

Continuing Education Events



PUBLIC AWARENESS & EDUCATION
April Awareness Month

Public Education Events



ABOUT HOMEOPATHY
What is Homeopathy?
Patient Information
Extended Health Insurance
Research

What's New?
In the News
Articles




FOR MEMBERS
Membership Renewal
Society Announcements







HOME



The following Associate Members of Canadian Society of Homeopaths are candidates for Registered membership. They have met the initial entrance requirements for education and/or certification and they now are fulfilling requirements for individual assessment. Once they have completed the registration process they will be awarded credentials and a certificate of registration and their listing will be transferred to the Directory of Registered Members.

A Key to Credentials can help to identify the educational credentials used by Associate members on this Directory.



BRITISH COLUMBIA


Ute Adolphs
Natural Health and Living
574 Glenross Road
West Vancouver, BC V7S 1L5
Phone: 778-232-3388
E-mail
E-mail
www.naturalhealthnliving.com


Anurag Aggarwal, BHMS
Aggarwal Health & Wellness Centre
7017 - 140 Street
Surrey, BC V3W 6R7
Phone: 604-593-5334
E-mail
www.aggarwalhealth.com


Geeta Agrawal, BHMS
11923 - 84th Avenue
Delta, BC V4C 2M6
Phone: 778-878-3108
E-mail


Pritam Singh Badhesha, CHom
Canadian Homeopathic Clinic
9699 Salal Place
Surrey, BC V3T 5A8
Phone: 604-805-3905
E-mail


Sandra Benassini, DCH, HMC
Langley Chiropractic and Wellness
105 - 21183 - 88 Avenue, #601
Langley (Walnut Grove), BC V1M 2G5
Phone: 604-882-0911
and
6348 Douglas Street
West Vancouver, BC V7W 2E9
Phone: 778-886-1412
E-mail
and
Complement Healthcare
West Vancouver Community Centre
#260 - 2121 Marine Drive
West Vancouver, BC

V7V 4Y2
Phone:

604-925-2225
www.complementhealthcare.com
and
Homeopathic Practitioner
Whistler, BC
Phone: 778-886-1412
E-mail


Edward Bulalakaw, DCH
Rising Sun Homeopathy at Clarity in Healing
2325 St John's Street
Port Moody, BC V3N 1L3
Phone: 604-939-7556
Phone: 778-558-2113
E-mail
www.risingsunhomeopathy.com
www.clarityinhealing.com


Isabelle Caillet
In Health and Harmony with Homeopathy
849 Westview Crescent
North Vancouver, BC V7N 3X9
Phone: 604-928-5028
E-mail
www.inhealthnharmonyhomeopathy.com


Jana Cimermanova, DCH
Equilibrium Homeopathy
Electra Health Floor
970 Burrard Street
Vancouver, BC V6Z 2R4
Phone: 604-685-4325
Phone: 604-463-7616
E-mail
www.electrahealthfloor.com


Gholamreza Asgari Dermenaki, DIHom(Pract)
#324 - 2665 Mountain Highway
North Vancouver, BC V7J 0A8
Phone: 604-992-0113


E-mail


Faranak Farzad,
5161 Harbour View Road
Burnaby, BC V5B 1C9
Phone: 604 291 6362
E-mail


Alexandra Gellman, DHM
Guru & Associates Wellness Inc
338 Foul Bay
Victoria, BC V8S 4G7
Phone: 416-456-4357
Fax : 416-787-8818
E-mail
www.alexgellman.com


Susan Giles, DHom(UK)
3854 Ascot Drive
Victoria, BC V8P 3S1
Phone: 778-433-4110
Phone: 778-977-1125
E-mail
www.homeopassion.com


Parvinder Kaur Grewal, DHMS
Grewal Homoeopathic Clinic
13429 - 89-A Avenue
Surrey, BC V3V 6V3
Phone: 778-929-2306
Phone: 778-251-0306
E-mail


Amrit Pal Singh Grewal, DHMS
Grewal Homoeopathic Clinic
13429 - 89-A Avenue
Surrey, BC V3V 6V3
Phone: 778-929-2306
Phone: 778-251-0306
E-mail


Nasrin Hakimi, LMHI
Hakimi Homeopathic Clinic
1375 Sherlock Avenue
Burnaby, BC V5A 2M7
Phone: 604-415-0661
E-mail


Canteris Hartley, DCH, HMC
Coast Homeopathy
#203 - 938 Gibsons Way
Gibsons, BC V0N 1V7
Phone: 604-886-3844
E-mail
www.coasthomeopathy.com


Zahoor Hussain, DHMS
Life Plus Health Clinic
31 - 10711 Shepherd Drive
Richmond, BC V6X 4E7
Phone: 604-773-7877
E-mail


Gurvinder Kaur, BHMS
Dhaliwal Homeopathic Clinic
7011 - 144th Street
Surrey, BC V3W 5R8
Phone: 778-593-7978
Fax: 778-593-7978
E-mail


Navdeep Kaur, BHMS
14333 - 70A Avenue
Surrey, BC V3W 0X5
Phone: 778-242-8070
E-mail


Nasreen Kausar, DHMS
Bless Homeopathy
32860 Capilano Place
Abbotsford, BC V2S 7B4
Phone: 604-594-3339
Phone: 604-613-8111
E-mail


Shauna Kovach, DCH
Kovach's Healing
4958 - 242nd Street
Langley, BC V2Z 2M8
Phone: 604-533-3365
Phone: 778-552-4687
Fax: 604-534-5755
E-mail
www.123homeopathy.ca


Carrie Martens
#9 - 41050 Tantalus Road
Squamish, BC V8B 0M6
Phone: 604-815-9714
E-mail


Olena Minova, DCH
#303-7139 - 18th Avenue
Burnaby, BC V3N 4Z3
Phone: 604-522-1043
E-mail


Tanvir Ul Islam Mirzam, DHMS
Natural Healing Solutions
14253 - 89-A Avenue
Surrey, BC V3V 7T1
Phone: 778-829-4480
E-mail


Farnoosh Mohaghegh, DCH
Vitale Homoeopathy
#329 - 2980 Princess Crescent
Coquitlam, BC V3B 7R4
Phone: 604-328-3187
E-mail
www.vitale-homoeopathy.com


Jalal Mozafari, DIHom(Pract)
#2103 - 907 Beach Avenue
Vancouver, BC V6Z 2R3
Phone: 604-375-7067
E-mail


Sara Namazi, DHMHS
Homeopathy Journey
#300 - 132 East 14th Street
North Vancouver, BC V7L 2N3
Phone: 604-360-1215
Fax: 604-988-5042
E-mail
www.homeopathicjourney.com


Monaliz M Niebergall, HMC
Stepping Stones Homeopathy
670 Belgo Road
Kelowna, BC V1X 3A5
Phone: 250-808-3104
E-mail
www.steppingstoneshomeopathy.com


Andrei Orlov
Homeopathic Clinic
#195 - 8279 Saba Road
Richmond, BC V6Y 4B6
Phone: 604-314-9786
E-mail


Davinder Deep Singh Pandher, DHMS
Pandher Homoeo Clinic
6378 - 124th Street
Surrey, BC V3X 2C7
Phone: 778-593-0107
Phone: 778-241-7009
E-mail


Harinder Kaur Pandher, DHMS
Pandher Homoeo Clinic
6378 - 124th Street
Surrey, BC V3X 2C7
Phone: 778-872-3787
Phone: 778-593-0107
E-mail


Mark Phillips, DSHomMed
#9 - 7567 Humphries Court
Burnaby, BC V3N 4K9
Phone: 604-544-6235
Phone: 778-834-9633
E-mail
www.mphillips.ca


Seyed Alireza Rafiee, DHMHS
Arnica Homeopathy Centre
#205 - 1401 Lonsdale Avenue
North Vancouver, BC V7M 2H9
E-mail


Prince Randev, BHMS
Randev's Homeopathic Clinic
280 - 11938 Bridgeport Road
Richmond, BC V6X 1T2
Phone: 604-366-5600
E-mail


Ramanpreet Kaur Randhawa, BHMS
9128 - 137th Street
Surrey, BC V3V 7X1
Phone: 604-446-2979
E-mail


Satyendra Rawat, CSGM
#115 - 8068 – 120-A Street
Surrey, BC V3W 3P3
E-mail
www.homeopathicmiracles.spaces.live.com


Faiqa Riaz, DHMS
Natural Healing
2633 James Street
Abbotsford, BC V2T 3L6
Phone: 604-302-8413
E-mail


Heather Royal, DCH
Spiral Healing with Homeopathy
Suite #4 - 40383 Tantalus Way
PO Box 1021
Garibaldi Highlands, BC V0N 1T0
Phone: 604-848-8197


Andrew Runciman, DCH
Action Homeopathy
West Coast Float
#7 - 4433 Sundial Place
Whistler, BC V0N 1B4
Phone: 604-962-3299
E-mail
www.actionhomeopathy.com


Shoshanna Scott, DMS
Copper Mountain Center
#202 - 239 Menzies Street
Victoria, BC V8V 2G6
Phone: 250-381-8104
E-mail
www.thehomeopathicdoctor.ca


Angelika Seebald, DCH
Seebald Homeopathy
Vancouver, BC
Phone: 604-992-2009
E-mail


Devipriya Sekar, BHMS
Gardenia Homeopathy
6125 – 148 Street
Surrey, BC V3S 2L8
604-591-1262
E-mail


Jennifer Shelley, DSHM
Your Path to Long Life
5995 Rothwell Road
Duncan, BC V9L 3B6
E-mail
www.yourpathtolonglife.com


Laura Slogar, DCH
The Green Window Homeopathic
#404 - 1937 Pendrell Street
Vancouver, BC V6G 1T4
Phone: 604-684-3073
E-mail
www.greenwindowhomeopathy.com


Tina Spathis, DCH
RN
Vancouver Centre for Homeopathy
#120 - 3195 Granville Street
Vancouver, BC V6H 3K2
Phone: 604-733-6811
Phone: 604-786-6095
Fax: 604-738-7270
E-mail
www.homeopathyvancouver.com
www.reflectionshomeopathy.com


Naresh Verma, DSHMS
Verma Homeopathic Clinic
#111-12885 - 80th Avenue
Surrey, BC V3W 0E6
Phone: 604-585-7790
Fax: 604-502-0187
E-mail


Suhasini Rodrigues Viegas, BHMS
Get Well Clinic
Victoria, BC V9C 3P8
Phone: 250-474-2861
E-mail


Julia Young, DSHM
Homeopathy and Labour Support
2541 Fernwood Road
Victoria, BC V8T 2Z8
Phone: 778-676-3871
E-mail


Christy Zettl, BSc(Hons) Homeopathy, RSHom
Fairmont Medical Building
#1211 - 750 West Broadway
Vancouver, BC V5Z 1J2
Phone: 604-355-9355
E-mail
www.zettlhomeopathy.ca
and
SOPA Square
#208 - 3030 Pandosy Street
Kelowna, BC V1Y 1W2
Phone: 604-355-9355
E-mail
www.kelownahomeopathy.ca




ALBERTA

Alicja Gruszczynski, DCH
Edmonton Homeopathy
#360 - 8702 Meadowlark Road NW
Edmonton, AB T5R 5W5
Phone: 780-910-6349
E-mail
and
Remedy Homeopathy
#301 - 131 First Avenue
Spruce Grove, AB T7X 2Z8
Phone: 780-910-6349
E-mail


David Joy Jebaseelan, BHMS
3104 Paisley Road SW
Edmonton, AB T6W 2X1
Phone: 780-905-4851
E-mail


Niaz Ali Khan, DHMS
Mamoon Homeopathic Cure Centre
#139 - 55 Westwinds Crescent NE
Calgary, AB T3J 5H2
Phone: 403-554-6670
E-mail


Maria Krumpalova, DCH, CCH(Candidate)
Green Tree Homeopathy
2811 Conrad Drive NW
Calgary, AB T2L 1B3
Phone: 587-777-4257
E-mail
www.greentreehomeo.com
www.wellnessandhomeopathy.com


Zara Anne Lashkova, DIHom(Pract), FSHom
#27 - 4821 Terwillegar Common
Edmonton, AB T6R 0C5
Phone: 780-566-1104
E-mail


Simran Matharoo, BHMS
#14 - 175 McConachie Drive
Edmonton, AB T5Y 0S1
Phone: 780-710-0992
E-mail


Joshua Femi Olawuyi, DSHomMed
Elyon Homeopathic Medical Clinic and Research Centre Inc
193 Fox Crescent
Fort McMurray, AB T9K 0C1
Phone: 780-748-2689
Fax: 780-748-2689
E-mail


Elena Shawl, DCH
Enhanced Homeopathy
#203-10033 - 95th Street
Edmonton, AB T5H 4S1
Phone: 780-691-9190
E-mail




SASKATCHEWAN

Naheed Abbas, LCPH
126 Little Bay Willow Grove
Saskatoon, SK S7W 0C6
Phone: 306-651-3618
Fax: 306-651-0633
E-mail


Fay Beaman Laing, DSHM
Box 1658
Unity, SK S0K 4L0
Phone: 306-228-4461
Fax: 306-228-3923
E-mail


Lisa Paul, DCHM
The Natural Path
Market Mall Family Chiropractic Clinic
#12 - 2325 Preston Avenue
Saskatoon, SK S7J 2G2
Phone: 306-270-3951
Fax: 306-955-7357
E-mail
www.thenaturalpath@sasktel.net


Martina Reihl, DSHomMed
341 Stadacona Street East
Moose Jaw, SK S6H 0J5
Phone: 306-692-1012
E-mail
www.veritashomeopathy.com




MANITOBA

Jody Forsyth-Oversby, DHMS
Vital Energy Homeopathics
Box 659
11 Main Street
Ashern, MB R0C 0E0
Phone: 204-768-2278
Phone: 204-280-0464
E-mail




ONTARIO

Connie K Arambalis, DSHM
Sing the Body Therapies
1977 Queen Street East, 2nd Floor
Toronto, ON M4L 1J1
Phone: 647-505-1396
E-mail


Lise Arsenault, HOM
Natural Dynamics
#13 - 230 Meadowbrook Drive
Ancaster, ON L9G 4V2
Phone: 905-648-9484
Phone: 905-516-3290
E-mail
www.naturaldynamics.ca


Maria Gioia Atzori, DSHomMed(Hons), DWHHom
1599 Healy Road
London, ON N6G 5P4
Phone: 519-471-6157
E-mail
www.natural-health-for-fertility.com


Negar Bahbahani-Ferdowsi, DSHomMed
Classical Homeopath
#27 - 550 Sarnia Road
London, ON N6G 4X6
Phone: 226-663-0909
E-mail
and
North London Chiropractic
616 Tennent Avenue
London, ON
Phone: 519-951-8109
www.northlondonchiropractic.com


Liz Ball, DSHomMed
#202 - 474 Botsford Street
Newmarket, ON L3Y 1T3
Phone: 905-252-8929
Phone: 905-442-1359
E-mail


Rosario Bate, DIHom(Pract), FBIH
Bioinnate
Unit B-9 - 2285 St Laurent Blvd
Ottawa, ON K1G 4Z5
Phone: 613-738-1888
E-mail


Aryev P Bhardwejj, DHH, DHom(UK)
2071 St Laurent Blvd
Ottawa, ON K1G 1A5
Phone: 613-523-0582
E-mail


Lisa Boyd, PDHom
Integrative Wellness Clinic
#202 - 7700 Pine Valley Drive
Woodbridge, ON KL4L 2X4
Phone: 905-856-1611
E-mail
www.lisaboyd.ca


Heather Brechin, DSHomMed
Homeopathy Kingston
391 Barrie Street
Kingston, ON
Phone: 613-583-9560


Pilar Bresani, DIHom(Pract)
31 Mcleod Drive
Aurora, ON L4G 5E9
Phone: 905-726-8342
E-mail


Amanda Brown, CHom
7014 Egremont Road
Watford, ON N0M 2S0
Phone: 519-328-1147
E-mail


Gary W Brown, DSHomMed(Hons)
Brown Homeopathy & Family Wellness
#220 - 1101 Kingston Road
Pickering, ON L1V 1B3
Phone: 416-882-2697
E-mail
www.brownhomeopathy.com


Judith D Brown, DSHomMed
32 Mill Road
Dorchester, ON N0L 1G2
Phone: 519-268-7551
Phone: 519-268-1115
Fax: 519-268-7362
E-mail


Dawn Calvinisti, DSHomMed
Arbour Homeopathy
Bolton, ON
Phone: 905-533-0714
E-mail
www.arbourhomeopathy.com


Mark Canadic, DCHM
1351 Saddler Circle
Oakville, ON L6M 2X6
Phone: 289-300-1441
E-mail


Patricia Cardona, DSHM, FSHM
#265 - 4975 Southampton Drive
Mississauga, ON L5M 8E3
E-mail
www.healingyounow.ca


Tracy Childress, DSHomMed
1220 Dundas Street South
Cambridge, ON N1K 8J2
Phone: 519-621-0312
Phone: 519-716-0329
E-mail
www.tracychildress.ca


Sheryl Cloes, DSHM
420 Talbot Street West
Aylmer, ON N5H 1K9
and
#103 - 111 Waterloo Street
London, ON N6B 2M4
Phone: 519-765-0971
E-mail
www.arensick.ca


Patricia Lynn Comeau, HMC
Homeopathy for Life
233 Brock St North
Sarnia, ON N7T 5Z5
Phone: 519-330-0120
Phone: 519-344-8877
E-mail
www.sarniahomeopath.com


Sandra Dahlberg, DCHM, HOM
Canadian Homeopathic Clinic of Natural and Complimentary Medicine
63 Huron Green
London, ON N5V 3S7
Phone: 519-615-1005
E-mail


Brigitte Davis, DSHomMed
Grand West Homeopathy
Chatham, ON N7L 1B6
Phone: 519-354-7300
E-mail
www.gwhomeopathy.com


Shifteh Sherry Essnaashari, DSHM(Hons)
Energy Medicines
33 Lamb Avenue
Toronto, ON M4J 4M4
Phone: 647-385-5433
E-mail
E-mail
www.energymedicines.net


Stephenie Farrell, DSHomMed(Hons)
Halton Integrative Women's Health Centre
#302 - 720 Guelph Line
Burlington, ON L7R 4E2
Phone: 905-632-5715
Fax: 905-333-1988
E-mail
www.hiwhc.com


Lisa Formosa, DSHomMed, FSHomMed
Discover Homeopathic Medicine
51 Baldwin Street
Brooklin, ON L1M 1A2
Phone: 905-429-8276
E-mail
www.lisaformosa.com


Linda Fraser Waldmann, DSHM
Homeopathy Your Pathway to Health
46 de Peuter Crescent
Bradford, ON L3Z 3A3
Phone: 905-775-1097
E-mail


Betty Ann Fuentes, DSHomMed(Hons)
796 Windham Road #6
RR #2
Vanessa, ON N0E 1V0
Phone: 519-443-0369
Phone: 519-443-0287
E-mail


Vera Fuke-Wilson, DSHomMed
Life Chiropractic Health Centre
98 Symington Avenue
Toronto, ON
Phone: 416-766-0992, ex 1
E-mail


Michelle Gabata-Thibault, DHMHS
PO Box 55545
RPO Cedar Heights
Scarborough, ON M1H 3G7
Phone: 416-838-9712
E-mail


Ruby Gill, DCHM
116 Bighorn Crescent
Brampton, ON L6R 1G2
Phone: 416-454-6037
E-mail


Josie Gintoli, DSHM
Simply Well, Naturally
#216 - 3160 Steeles Avenue East
Markham, ON L3R 4G9
Phone: 905-477-890
Phone: 416-737-2422
E-mail
www.simplywell.ca


Brenna Marie Godreault, DCHM
Vitality in Motion
706 Upper Ottawa Street
Hamilton, ON L8T 3T6
Phone: 905-515-1027
E-mail


Rebecca Gower, DSHM(Hons)
Transence Healing Arts
#610-344 Bloor Street West
Toronto, ON M5S 3A7
Phone: 647-688-8290
E-mail
www.redpearlhomeopathy.com


Greg Greer, DSHomMed
Nature's Energy
603 Michigan Avenue
Point Edward, ON N7V 1G6
Phone: 519-383-7646
Phone: 519-383-3488
E-mail


Carol Ann Hastings, DSHomMed
Health Options Clinic
32 Kell Place
Barrie, ON L4N 9K4
Phone: 705-721-6661
E-mail


Janis Holiday, DSHomMed
Keewatin, ON
Phone: 807-466-3792
E-mail


Sarah Lyn Hutchinson, DSHM(Hons), FCHM
#217 - 4 Cataraqui Way
Kingston, ON K7K 1Z7
Phone: 613-876-4049
E-mail
www.homeopathykingston.ca


Thera Ip, Hom
Serenity Massage Therapy Clinic
Unit 1 - 1443 Kingston Road
Scarborough, ON M1N 1R4
and
Browning Health and Wellness
Pape/Danforth
Toronto, ON M4K 1X1
Phone: 416-998-8893
E-mail
www.theraheals.ca


Rena Isenberg, DHom (UK)
1587 Victoria Avenue
Windsor, ON N8X 1P4
Phone: 519-254-1279
E-mail


Sarah Ismail, DSHomMed
35 Fawcett Trail
Scarborough, ON M1B 3B5
Phone: 647-300-7176
E-mail


Nargis Jagani, DSHomMed(Hons)
#1318 - 7805 Bayview Avenue
Thornhill, ON L3T 7N1
Phone: 416-277-6786
E-mail


Shelina Kara, DSHM, FCHM
Vital Force, Ltd.
3339 Turnstone Crescent
Mississauga, ON L5L 5L1
Phone: 905-820-2630
E-mail


Tamara Kempe, DSHM
171 Martinet Avenue
London, ON N5V 4K2
Phone: 519-601-3951
E-mail


Ann Kerti, DCHM
Kerti Therapeutics
101.5 Mary Street West, Ground floor
Whitby, ON L1N 2R4
Phone: 905-493-2282
E-mail


Beth Landau-Halpern
72 Roxborough Street West
Toronto, ON M5R 1T8
Phone: 416-964-8467
E-mail
www.blh-homeopath.com


Josee Larski
4 Karma
702 Montreal Road
Cornwall, ON K6H 1C4
Phone: 613-930-9121
E-mail
www.4karma.on.ca


Danielle Leadbeater, DSHomMed
#200 - 19 Yorkville Avenue
Toronto, ON M4W 1L1
Phone: 416-884-0109
Fax: 416-961-8259
E-mail


Kyong Ok Lee, DSHomMed
205 Broadway
Orangeville, ON L9W 1K4
Phone: 519-940-4100
Fax: 519-940-4100
E-mail


Rachel Levine, DSHomMed
2nd Floor - 44 Yarmouth Road
Toronto, ON M6G 1W9
Phone: 416-840-9560
E-mail


Olga Likhodi, DSHomMed
AD Homeopathy
980 Bathurst Street
Toronto, ON M5R 3G6
E-mail


Sarah Malo, DSHomMed
#2012 - 30 Grand Trunk Crescent
Toronto, ON M5J 3A4
Phone: 647-668-9387
E-mail


Brenda Manderson, DSHM
Ancient Ways
275 10th Street
Hanover, ON N4N 1P1
Phone: 519-364-0506
and
Homeopathic and Wellness Centre
16 Pellister Street West
Harriston, ON N0G 1Z0
Phone: 519-338-2968
and
Insight Homeopathy & Energy
PO Box 508
281 Durham Street
Kincardine, ON N2Z 2X9
Phone: 519-396-6001
E-mail
www.insighthomeopathic.com


Linda Mariconda, DCHM
Helix Homeopathic Medicine
#201 - 187 Main Street South
Newmarket, ON L3Y 3Y9
Phone: 905-836-4039
E-mail
www.lindamaricondahomeopathy.webs.com


Patricia McCabe, FBIH, DHM
Windsong
22 Marchand Drive
Penetanguishene, ON L9M 2J2
Phone: 705-549-3780
E-mail


Andrea McClintock, DSHM
Toronto Healing Arts Centre
717 Bloor Street West
Toronto, ON M6G 1L5
Phone: 416-537-1539
E-mail


Sherri McKnight, DSHom Med
5331 9th Line
Erin, ON N0B 1T0
Phone: 519-993-3254
E-mail


Jocelyn McTavish, DSHomMed
Homedica Holistic Health
#4 - 85 Lemonwood Drive
Toronto, ON M9A 4L3
Phone: 416-895-5496
E-mail
www.homedica.ca


Amanda P Narain, DCHM(Hons)
APN Homeopathic Clinic
76 Graham Crescent
Markham, ON L3P 4M1
Phone: 416-908-7212
E-mail
www.apnhc.com


Raha Mohammad-Panah, DSHomMed(Hons)
5316 Langford Drive
Mississauga, ON L5M 0J2
Phone: 905-997-8879
E-mail


Leigh Panovka, Ndip, Mtech
128 Mulholland Drive
Thornhill, ON L4J 7T9
Phone: 905-771-6689
Phone: 416-735-6689
E-mail


Sylvia Pantic, DSHomMed
Aspiring Edge Wellness Center
#8 - 213 Queensway South
Keswick, ON L4P 2A3
Phone: 905-715-5259
Phone: 905-476-4679
www.aspiringedge.com
and
McCallum Massage Therapy & Holistic Health Centre
#307 - 16600 Bayview Avenue
Newmarket, ON L3X 1Z9
Phone: 905-715-5259
Phone: 905-836-6661
E-mail
www.sylviapantic.com


Susan Peacock-Hacking, ND(QC), MNHSC
Natural Therapies
153 Balmoral Place
Ottawa, ON K1H 1B2
Phone: 613-739-7516
E-mail


Susan Pimentel, DSHomMed
The Homeopathic Clinic
8762 17 Sideroad, RR #3
Acton, ON L7J 2L9
Phone: 519-546-4697
E-mail


Rosanna S Prinzo, DSHomMed(Hons)
95 Lady Fenyrose Avenue
Maple, ON L6A 0E1
Phone: 905-553-3015
E-mail


Renu Qazi, DCHM
Homeopathic Medicare
#212 - 1100 Sheppard Avenue East
Willowdale, ON M2K 2W1
Phone: 416-476-1744
E-mail


Akhlaq Ahmed Raja, DHMS
35 Featherstone Avenue
Markham, ON L3S 2H2
Phone: 416-505-9568
E-mail


Adrienne Roberts, DSHM
Women's Wellness Centre
#5 - 330 West Street
Brantford, ON N3R 7V5
Phone: 519-752-5000
Phone: 1-866-565-0081
E-mail
www.wwcbrant.com


Charlotte Robertson, DSHM, FSHM
207 Prinyers Cove Crescent
Picton, ON K0K 2T0
Phone: 647-344-3429
E-mail


Alix Russell, DSHM(Hons)
Cambian Health at Uxbridge Natural Healing Centre
#11 - 106 Main Street North
Uxbridge, ON L9P 1C7
Phone: 416-887-8718
E-mail


Afshin Azadmanesh Samimi, DSHM
47 Clark Ave East
Thornhill, ON L3T 1S6
Phone: 905-597-1316
E-mail


Arvind Saxena, DSHM, FSHM
Arvind Homeopathic Clinic
5 Aria Lane
Brampton, ON L6S 6J6
Phone: 905-494-0791
E-mail


Ute Seebauer, DSHomMed
ArsCurandi - Muskoka Homeopathy & Metabolic Balance
146 Mississauga Street West
Orillia, ON L3V 3R3
Phone: 705-689-8111
E-mail
www.arscurandi.ca


Hannah Shalom, DCHM(Hon), HOM
Pure, Simple and Amazing Inc
Homeopathic Family Practice
215 Kennedy Street West
Aurora, ON L4G 2L9
Phone: 647-688-2756
E-mail


Dawn Shawcross, DIHom(Pract)
57 Doran Road
Box 41
Midhurst, ON L0L 1X0
Phone: 705-721-0928
E-mail


Annunziata (Nancy) Siciliana, DSHomMed
20 Lake Street
St Catharines, ON
Phone: 905-563-9152
Phone: 905-329-3124
E-mail


Layah J. Singer-Wilson, DSHomMed
29 Macdonell Avenue
Toronto, ON M6R 2A3
Phone: 416-465-2945
E-mail


Timmi D Stein, DSHomMed(Hons)
StoneTree Homeopathic
42 Ashbury Ave
Toronto, ON M6E 1V7
Phone: 416-428-7834
E-mail


Cassandra Tsai, DSHomMed
#209 - 3636 Steeles Avenue East
Markham, ON L3R 1K9
Phone: 905-947-1984
Fax: 905-947-1985
E-mail


Karina Viovy, DSHM(Hons)
Homeopath on Wheels
861 Cresthaven Crescent
London, ON N6K KW4
Phone: 519-473-1872
Phone: 519-902-4325


Helen Vuletin, DSHM
#208 - 3007 Kingston Road
Toronto, ON M1M 1P1
Phone: 416-431-2147
Fax: 416-431-4725
E-mail
www.BalancedHealthcare.org


Earlene Wernham, DSHomMed(Hons)
The Homeopathy Centre
#6 - 431 Boler Road
London, ON N6K 2K8
Phone: 519-204-2391
E-mail
www.homeopathycentre.ca


Sundari Yegna, DSHM
7325 Saint Barbara Blvd
Mississauga, ON L5W 0C3
Phone: 905-564-9577
E-mail


Mara Zadnoff, DSHM
412 Richview Avenue
Toronto, ON M5P 3G6
and
28 Madison Avenue
Toronto, ON M5R 2S1
Phone: 416-855-2073
Fax: 416-630-9045
E-mail
www.healgently.ca


Susann Zapata, DCH(ECH)
433 Laurel Gate Drive
Waterloo, ON N2T 2S5
Phone: 226-647-0860
E-mail


Laurie Zrudlo, DIHom(Pract)
Vibrant health Centre
3 Claremont Drive
Ottawa, ON K1K 4J6
Phone: 613-216-2016
www.vitalforce.org




QUEBEC

Nabil Armanious,
#5 - Fifth Avenue North
Roxboro, QC H8Y 2T3
Phone: 514-685-9882
Phone: 514-994-7709
Fax: 514-685-9882
E-mail


Lynda Berthiaume,
#580 - 5465 Queen Mary Road
Montreal, QC H3X 1V5
Phone: 450-979-3111
E-mail


Gail Corobow, DHom
#406 - 360 Avenue Victoria
Montreal, QC H3Z 2N4
Phone: 514-912-4057
E-mail
www.gailcorobow.com


Rachel Levine, DSHomMed
Unit #12 - 283 Laurier West
Montreal, QC H2V 2K1
Phone: 514-276-1111
Phone: 514-264-7671
E-mail


Susan Peacock-Hacking, ND(QC), MNHSC
77 Church Road, RR #2
Shenboro, QC J0X 1Z0
Phone: 613-237-6285
Fax: 613-237-5979
E-mail


Maryel Sauve, DHom
901 boul. St-Joseph Est, bur.1
Montreal, QC H2J 1K7
E-mail


Laurie Zrudlo, DIHom(Pract)
Vitalforce Homeopathic Care
Chelsea, QC J9B 1T3
Phone: 819-827-0592
Fax: 819-827-8836
E-mail
www.vitalforce.org




NOVA SCOTIA

Lyndsay Allison Blanch, DSHM
#301 - 41 Chelton Woods Lane
Halifax, NS B3M 3Z8
E-mail
www.geocities.com/lyndsayallisonb


James R B McLean, DSHomMed
PO Box 70
Hubbards, NS B0J 1T0
Phone: 902-857-3335
Phone: 902-857-1109
Fax: 902-857-3984
E-mail


Elsebeth Olshefsky, DHom(UK)
PO Box 604
44 School Street
Annapolis Royal, NS B0S 1A0
Phone: 902-532-5342
E-mail


Sarah Trask, DSHM(Hons)
Homeopathic Healing
#209 - 112 Front Street
Wolfville, NS
Phone: 902-542-2317
E-mail
www.homeopathichealing.ca




NEWFOUNDLAND & LABRADOR

Tara Jensen, DCHM
Avalon Homeopathy
#306 - 12 Gleneyre Street
St John's, NL A1A 2M7
Phone: 709-753-0155
Phone: 709-725-8588
Fax: 709-753-0154
E-mail
www.avalon-homeopathy.appspot.com




INTERNATIONAL

Roya Rasti Mobarakeh
Family Homeopath (GP)
Esfahan, Iran
Phone: 00983136289521
Phone: 009889133100640
E-mail





Please note that this Directory is provided as an information service only and that the Canadian Society of Homeopaths takes no responsibility for the services provided by these or any other homeopaths in Canada.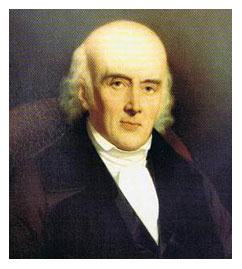 Homeopathy
was developed by
Samuel Hahnemann
(1755 - 1843). MORE






Learn more about
homeopathy



through articles written
by CSH members
READ MORE








Homeopathy
Worked for Me!
on YouTube







Introductory talks


& study sessions

Learn more about
homeopathy and how to treat minor injuries and
acute conditions at home.
CSH members hold
public education events
across the country.
MORE






HOMEOPATHY
IN THE NEWS

The following links
contain a selection of published articles that feature news and commentary on
homeopathy:

2016

2015

2014

2013

2012

2011

2010

2009

2008

2007

2006

2005