Renew your 2018
Membership NOW


ABOUT CSH
Administration
Affiliates
Background
Communications
Governance



MEMBERSHIP
Benefits of Membership
Professional Insurance
Activation Form
Join Us!



ADVOCACY

Taking Action
Federal Regulations
Importing Policies
Provincial Regulations



PROFESSIONAL STANDARDS
Registration
Codes of Conduct
Accountability
Professional Development
Accreditation

Continuing Education Events

Online Continuing Education



PUBLIC AWARENESS & EDUCATION
April Awareness Month

Public Education Events



ABOUT HOMEOPATHY
What is Homeopathy?
Patient Information
Extended Health Insurance
Research

What's New?
In the News
Articles




FOR MEMBERS
Membership Renewal
Society Announcements








This year, Canadian Society of Homeopaths celebrates our 12th anniversary as a national association for Canadian practitioners and supporters of homeopathy. Our organization is the first of its kind in Canada – a national professional association and registering body that is entirely independent of any particular school.

CSH provides a registration process and Directory of Registered Members that brings recognition and legitimacy to our profession and unifies the Canadian homeopathic community as never before. Membership in the CSH Registry confers credentials and credibility on the individual practitioner and assures the public of professional standards of practice and accountability.

With an emphasis on what binds the profession together, rather than what separates us, the CSH provides a much-needed unified body to speak for all Canadian practitioners and supporters of homeopathy, especially when dealing with governments and the media. It also provides means for developing a strong professional base and an identity that emphasizes our shared commitment to homeopathy.

Of equal importance, CSH is committed to increasing public awareness of homeopathy and to furthering their understanding about its potential in their own health and that of their families and pets. We will continue to play a leading role in representing the interests of our members with governments, businesses, and the media.

In order to put these aims into action, Society activities center around the following departments:
● Administration
● Advocacy
● Membership
● Professional Standards
● Public Awareness & Education


We invite you to follow these links to learn more about our Society. If you wish to join as a homeopathic practitioner or a Student/Friend supporting member, check out our Join Us! page.

If you would like more information about the Canadian Society of Homeopaths, please contact our office at 604-803-9242 or homeopathy@csoh.ca.


Latest News



CSH is sponsoring a series of screenings across Canada of the documentary film Just One Drop by Emmy- nominated producer, Laurel Chiten. MORE



A new summary of compelling facts, figures, and studies about homeopathy is available online. MORE



Georges Vithoulkas writes of necessity of recognizing the importance of individualization and remedy action in homeopathic research. MORE



Science recognizes effects of Arnica montana on a sub-cellular level.
MORE




MORE NEWS...





Do You Know?

The UK House of Parliament debated the question of homeopathy and the NSH recently. Read the transcript.



Have you ever wondered how homeopathic remedies are tested? Roland Guenther, RCSHom explains.



In July 2014, the Natural Health Products Directorate (NHPD) changed its name to the Natural and Non- prescription Health Products Directorate (NNHPD). This is based on the recent expansion of the Directorate's mandate to include oversight of non-prescription and disinfectant drugs in addition to natural health products (NHPs).







k
2018


Membership Renewals

Extended Health Insurance (including Homeopathy)

Legal Shield

Professional Liability Insurance

Home & Auto Insurance

Professional Development
Credits (PDCs)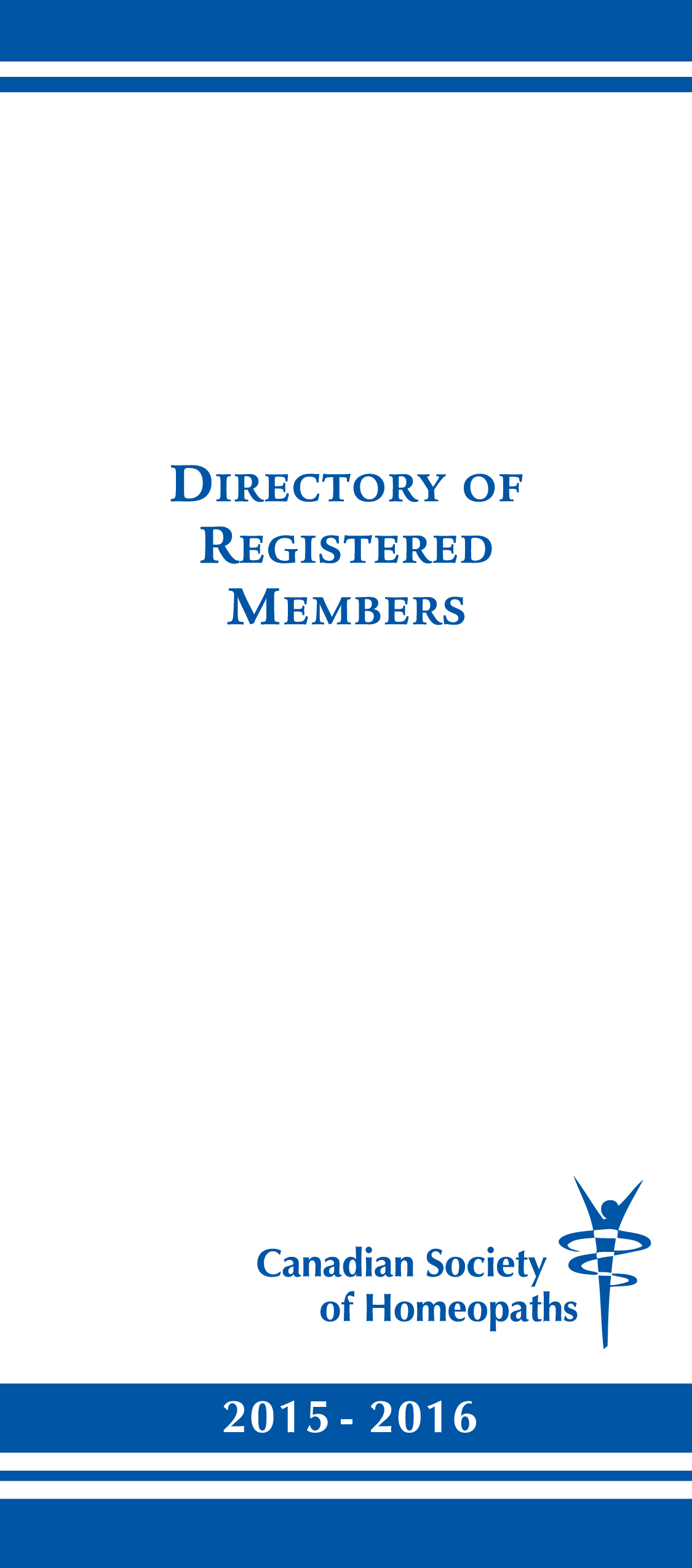 Ask for Your
FREE Copy
homeopathy@csoh.ca





STUDY HOMEOPATHY
IN CANADA:

Professional Training

Online Training

Public Talks & Classes



CONTACT US