ABOUT CSH
Administration

Affiliates

Background

Communications

Governance



MEMBERSHIP
Benefits of Membership

Let's Talk

Professional Insurance

Join Us!



ADVOCACY
Taking Action

Federal Regulations

Importing Policies

Provincial Regulations



PROFESSIONAL STANDARDS
Registration

Activation Form

Codes of Conduct

Accountability

Professional Development

Accreditation



Continuing Education Events

Online Continuing Education



PUBLIC AWARENESS & EDUCATION
April Awareness Month



Public Education Events



ABOUT HOMEOPATHY
What is Homeopathy?

Homeopathy Works

Patient Information

Extended Health Insurance

Research

In the News

Articles



FOR MEMBERS
Membership Renewal

Society Announcements






HOME >>ABOUT CSH




The Canadian Society of Homeopaths was created in late 2005 by the individual Directors of the West Coast Homeopathic Society. The Founding Board of Directors was comprised of: Nathalie Desrochers Allen, Elena Cecchetto, Tammy Colleton, Wendy Friesen, Christopher Gehry, Albertine Phan, and Jo Twiss. A summary of their term of office and of the background of the founding of CSH is contained in the Board's Report to Members of Canadian Society of Homeopaths, November 24, 2006.

In November 2006, the first elected Board of Directors was elected by mail-in ballot. They were Judi Adema, Juliana Barnard, Lisa Decandia, Barbara Etcovitch, Brenda Malin, Rami Shami, and Jo Twiss. As vacancies developed over the ensuing years, new directors were nominated by the Board: Donna Costa, Patricia Coty, Tami dos Santos, Gaela Nelson, and Zosia Religa.

The Board of Directors oversees and directs the Society's operations, which are managed by the four main departments: Administration, Advocacy, Professional Standards, and Public Awareness & Education. Each department functions through a Standing Committee, which reports directly to the Board. Standing committees often coordinate with sub-committees, such as the Registry committee (which falls under Professional Standards) and the Homeopathy Awareness committee (which falls under Public Awareness and Education).

The Board and all committees are comprised of volunteers from within the membership. Members who have an interest in a particular function or who possess certain skills that would help to further the Society's activities are invited to discuss volunteering options by contacting the Membership Secretary at homeopathy@csoh.ca.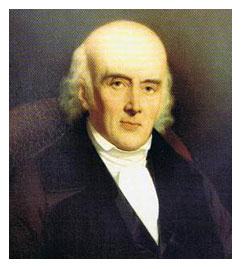 Homeopathy
was developed by
Samuel Hahnemann
(1755 - 1843).
MORE












HOMEOPATHY:
It Works for Me!












Learn more about homeopathy

Articles written
by CSH members

READ MORE












CONTACT US