ABOUT CSH
Administration

Affiliates

Background

Communications

Governance



MEMBERSHIP
Benefits of Membership

Let's Talk

Professional Insurance

Join Us!



ADVOCACY
Taking Action

Federal Regulations

Importing Policies

Provincial Regulations



PROFESSIONAL STANDARDS
Registration

Activation Form

Codes of Conduct

Accountability

Professional Development

Accreditation



Continuing Education Events

Online Continuing Education



PUBLIC AWARENESS & EDUCATION
April Awareness Month



Public Education Events



ABOUT HOMEOPATHY
What is Homeopathy?

Homeopathy Works

Patient Information

Extended Health Insurance

Research

In the News

Articles



FOR MEMBERS
Membership Renewal

Society Announcements






HOME




Our Membership Year begins January 1 of each year, although new members in all categories are welcome to join the Canadian Society of Homeopaths at any time.



Registered Membership

Professional homeopaths and recent graduates who wish to fully join CSH should first read the Requirements for Registration and Steps to Registered Membership. To apply for Registered membership, print off and complete the Application for Registered Membership form.

Membership for current Registered members is due for renewal at the beginning of each calendar year. The annual renewal fee for 2023 remains at $195. However, with the Earlybird discount (ending December 31, 2022), the annual fee for registered renewals is reduced to $150.

Registered members can renew their membership by printing off and completing the 2023 Registered Renewal and 2022 PDC Summary forms.

Additionally, those Registered members who have maintained current certification with the Council for Homeopathic Certification and are entitled to use the designation CCH (Certified Classical Homeopath) can receive an additional $25 fee reduction. Documentation is required with your submission.



Supporting Membership

Membership for undergraduate Students (who are currently attending homeopathic school) and Friends of homeopathy is due at the beginning of each calendar year. The annual fee for Supporting members is $50.

However, during the Earlybird discount period (ending December 31, 2022), membership fees for Students and Friends are reduced to $40.

Students and Friends of homeopathy can join as Supporting members by printing off and completing the Supporting Membership Application form.



Associate Membership

Candidates for Registration (Associate members) need to renew your membership 12 months after acceptance of your initial application for registration. The annual renewal fee is $195; there is no earlybird discount available for Associate membership.

To confirm the date when your Associate membership renewal is due, contact our office at homeopathy@csoh.ca. Click HERE
to print off the renewal form for your annual Associate membership.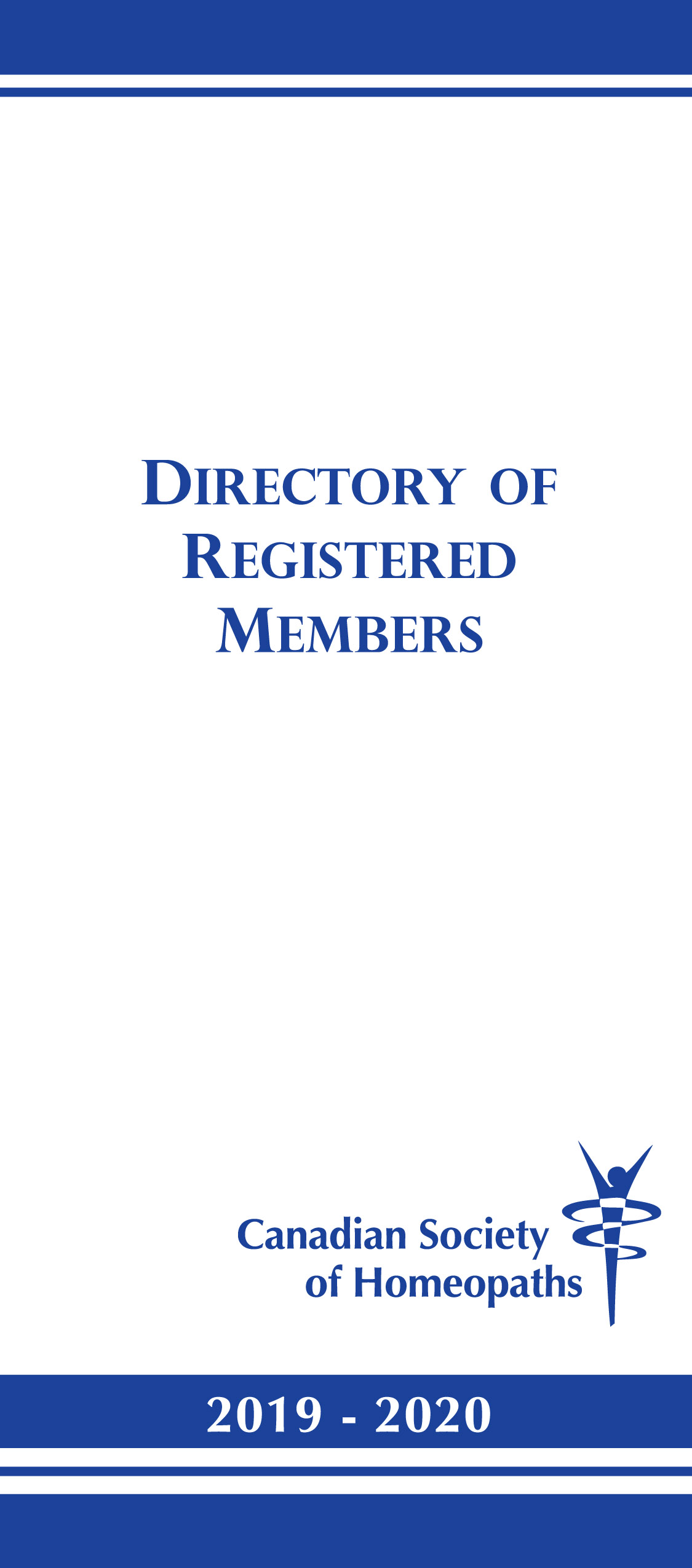 Ask for Your
FREE Copy
homeopathy@csoh.ca