ABOUT CSH
Administration

Affiliates

Background

Communications

Governance



MEMBERSHIP
Benefits of Membership

Let's Talk

Professional Insurance

Join Us!



ADVOCACY
Taking Action

Federal Regulations

Importing Policies

Provincial Regulations



PROFESSIONAL STANDARDS
Registration

Activation Form

Codes of Conduct

Accountability

Professional Development

Accreditation



Continuing Education Events

Online Continuing Education



PUBLIC AWARENESS & EDUCATION
April Awareness Month



Public Education Events



ABOUT HOMEOPATHY
What is Homeopathy?

Homeopathy Works

Patient Information

Extended Health Insurance

Research

In the News

Articles



FOR MEMBERS
Membership Renewal

Society Announcements






HOME >>ABOUT HOMEOPATHY




Homeopathy is a natural system of medicine that uses highly diluted doses of substances to stimulate the body's own healing mechanism to promote health.

The use of homeopathic medicines – popularly known as remedies – is based on the discovery that natural substances are capable of curing the same symptoms that they can cause. By studying the symptoms that develop when a healthy person tests or "proves" a remedy, homeopaths can determine which symptoms the remedy is capable of curing. This is called the Law of Similars or "like cures like."

A simple example of this principle can be seen with the common onion. Slicing an onion can cause symptoms of burning and watery eyes, as well as sneezing and a runny nose. Many hayfever sufferers with symptoms of burning, watery eyes, sneezing, and runny nose have found dramatic relief after taking homeopathic Allium cepa (the remedy made from red onion). Thus the substance that can cause symptoms can, as a remedy, also cure them.


History of Homeopathy

References to the basic principles of homeopathy are found in ancient writings and in the traditions of native medicines. These principles were re-discovered over 200 years ago by German physician Samuel Hahnemann (1755-1843) who developed them into the science that he called Homeopathy – from the Greek words homoios (similar) and pathos (disease or suffering). This new system of healing quickly spread throughout Europe and beyond. Members of Britain's Royal Family have used it since Queen Victoria's reign. By the late 1800s, homeopathy had become one of the most popular healthcare systems in North America, valued by both doctors and families using home remedy kits.

The popularity of homeopathy declined in the early 20th century with the advent of pharmaceutical drugs and other modern therapies. In recent decades, however, as many people have turned to alternate forms of medicine to avoid side-effects from conventional treatment, the use of homeopathy has exploded throughout most parts of the world. It is now an accepted form of medicine in many European and Latin American countries, the UK, and India.

In North America, the most common approach to prescribing homeopathy is known as Classical homeopathy, which is based on the selection of a single remedy that most closely matches your symptoms at a particular time and then waiting to observe your response before administering another remedy. This method focuses on the underlying disturbance or dis-ease that causes the symptoms, rather than on the symptoms themselves. Classical homeopathic treatment is sometimes referred to as Hahnemannian or constitutional prescribing.

Additional information is available about the homeopathic consultation, fees, and insurance.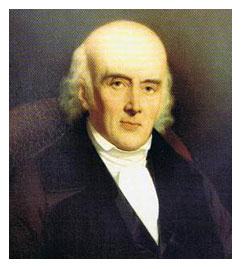 Homeopathy
was developed by
Samuel Hahnemann
(1755 - 1843).
MORE












Learn more about homeopathy

Articles written
by CSH members:

READ MORE