ABOUT CSH
Administration

Affiliates

Background

Communications

Governance



MEMBERSHIP
Benefits of Membership

Let's Talk

Professional Insurance

Join Us!



ADVOCACY
Taking Action

Federal Regulations

Importing Policies

Provincial Regulations



PROFESSIONAL STANDARDS
Registration

Activation Form

Codes of Conduct

Accountability

Professional Development

Accreditation



Continuing Education Events

Online Continuing Education



PUBLIC AWARENESS & EDUCATION
April Awareness Month



Public Education Events



ABOUT HOMEOPATHY
What is Homeopathy?

Homeopathy Works

Patient Information

Extended Health Insurance

Research

In the News

Articles



FOR MEMBERS
Membership Renewal

Society Announcements






HOME




If homeopathy plays an important part in your life, we invite you to join the Canadian Society of Homeopaths! In return, you will receive a variety of membership benefits.


All Members of the Canadian Society of Homeopaths (including Students and Friends) receive the following basic membership benefits (though some residency restrictions may apply):
● Access to members-only virtual meetings
● Discounts on homeopathic products, services, and events
● Additional membership with the Affiliate organization representing the province or region in which you reside (where applicable).



Registered Members of CSH receive additional benefits including:
● Certificate of Registration
● RCSHom credentials (Registered with Canadian Society of Homeopaths)
● Directory listings (website & printed versions)
● Referral service
● Recognition of RCSHom credentials by several extended health insurance companies
● Professional Development opportunities
● Peer support & networking
● Leadership opportunities & voting privileges
● Legal Fund support
● Professional liability insurance

Professional homeopaths and recent graduates of recognized educational institutions are invited to apply for Registered membership.



Associate Members, who are candidates for Registered membership, receive all the basic membership benefits, plus access to our group Professional Liability Insurance plan and inclusion in a separate online Directory of Associate Members on the CSH website.

For details of these benefits, see ORDER FORM.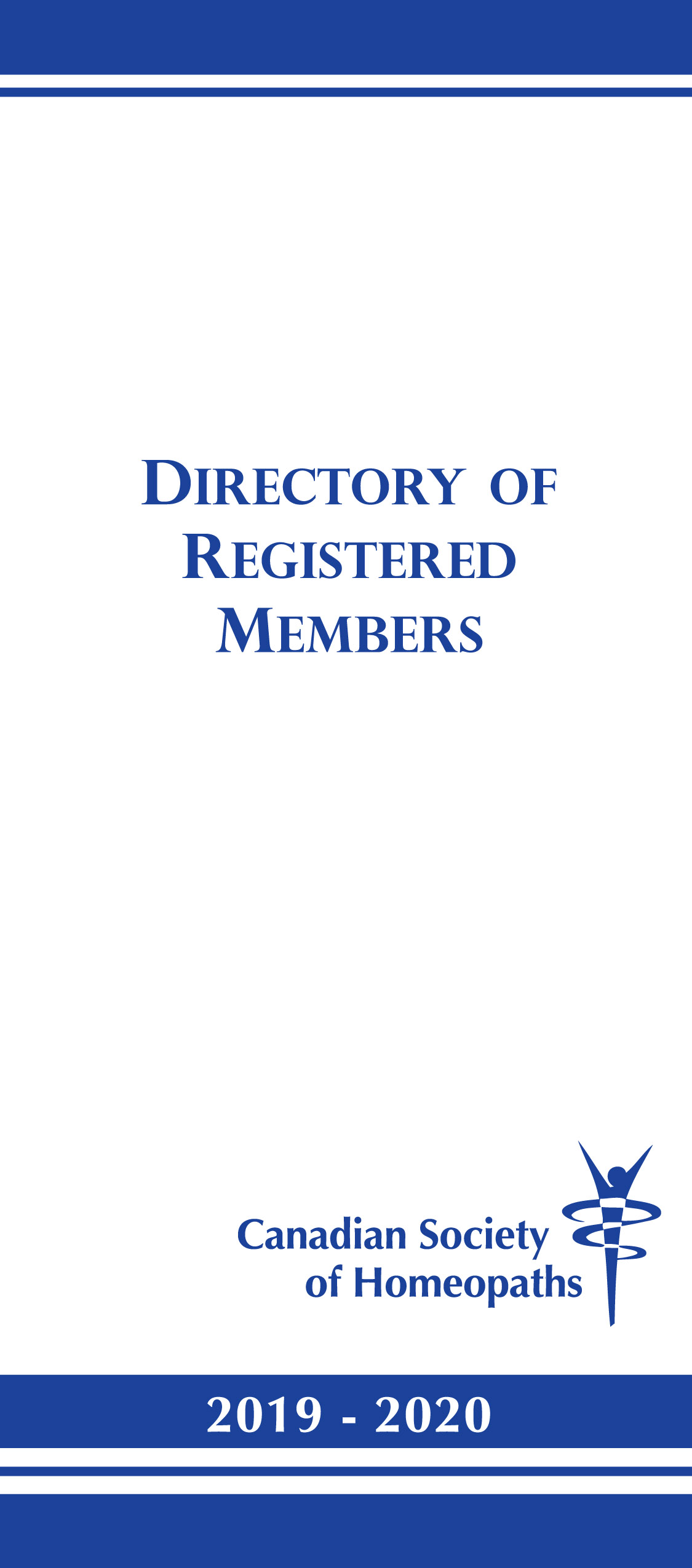 Ask for Your
FREE Copy
homeopathy@csoh.ca










Learn more about homeopathy

Articles written
by CSH members

:

READ MORE