ABOUT CSH
Administration

Affiliates

Background

Communications

Governance



MEMBERSHIP
Benefits of Membership

Let's Talk

Professional Insurance

Join Us!



ADVOCACY
Taking Action

Federal Regulations

Importing Policies

Provincial Regulations



PROFESSIONAL STANDARDS
Registration

Activation Form

Codes of Conduct

Accountability

Professional Development

Accreditation



Continuing Education Events

Online Continuing Education



PUBLIC AWARENESS & EDUCATION
April Awareness Month



Public Education Events



ABOUT HOMEOPATHY
What is Homeopathy?

Homeopathy Works

Patient Information

Extended Health Insurance

Research

In the News

Articles



FOR MEMBERS
Membership Renewal

Society Announcements






HOME



The following Associate Members of Canadian Society of Homeopaths are candidates for Registered membership. They have met the initial entrance requirements for education and/or certification and they now are fulfilling requirements for individual assessment. Once they have completed the registration process they will be awarded credentials and a certificate of registration and their listing will be transferred to the Directory of Registered Members.

A Key to Credentials can help to identify the educational credentials used by Associate members on this Directory.



BRITISH COLUMBIA

Ute Adolphs
Natural Health and Living
574 Glenross Road
West Vancouver, BC
Phone: 778-232-3388
E-mail
E-mail
www.naturalhealthnliving.com


Anurag Aggarwal, BHMS
Aggarwal Health & Wellness Centre
7017 - 140 Street
Surrey, BC
Phone: 604-593-5334
E-mail
www.aggarwalhealth.com


Edward Bulalakaw, DCH
Rising Sun Homeopathy
2325 St John's Street
Port Moody, BC
Phone: 604-939-7556
Phone: 778-558-2113
E-mail
www.risingsunhomeopathy.com


Jana Cimermanova, DCH
Garden of the Healing Art
Electra Health Floor
MZ1 - 970 Burrard Street
Vancouver, BC
Phone: 604-685-4325
Phone: 604-463-7616
E-mail
www.electrahealthfloor.com


Gholamreza Asgari Dermenaki, DIHom(Pract)
#3-24 - 2665 Mountain Highway
North Vancouver, BC
Phone: 604-992-0113
E-mail


Kandi Eden
4060 Browning Road
Sechelt, BC V0N 3A1
Phone: 604-989-5203
E-mail


Jody Forsyth-Oversby, DHMS
Vital Energy Homeopathics and Therapeutics
Box 284
Slocan, BC V0G 2C0
Phone: 201-280-0464
E-mail
www.vitalenergyhomeopathics.com


Susan Giles, DHom(UK)
3854 Ascot Drive
Victoria, BC
Phone: 778-433-4110
Phone: 778-977-1125
E-mail
www.homeopassion.com


Nasrin Hakimi, LMHI
Hakimi Homeopathic Clinic
1375 Sherlock Avenue
Burnaby, BC
Phone: 604-415-0661
E-mail


Murtaza Iqbal, DHMS
Alternative Medicine Clinic
#207-15388 - 24th Avenue
Surrey, BC V4A 2J2
Phone: 306-444-3444
E-mail
www.chclinic.ca


Balwant Singh Jawandha, DHMS
New Look Jawandha Homeopathic Clinic
2643 Ross Road
Abbotsford, BC V4X 1J4
Phone: 604-832-6124
E-mail


Shilpa Karanth, BHMS
2207 - 4266 Grange Street
Burnaby, BC V5H 1P1
and
#201-12885 - 85th Avenue
Surrey, BC V3W 0K8
Phone: 778-846-3531
E-mail


Navdeep Kaur, BHMS
14333 - 70A Avenue
Surrey, BC
Phone: 778-242-8070
E-mail


Nasreen Kausar, DHMS
Bless Homeopathy
32860 Capilano Place
Abbotsford, BC
Phone: 604-594-3339
Phone: 604-613-8111
E-mail


Shauna Kovach, DCH
Kovach's Healing
4958 - 242nd Street
Langley, BC
Phone: 604-533-3365
Phone: 778-552-4687
Fax: 604-534-5755
E-mail
www.123homeopathy.ca


Olena Minova, DCH
#303-7139 - 18th Avenue
Burnaby, BC
Phone: 604-522-1043
E-mail


Roya Rasti Mobarakeh
West Vancouver, BC
Phone: 778-231-5664
E-mail


Monaliz M Niebergall, HMC
Stepping Stones Homeopathy
670 Belgo Road
Kelowna, BC V1X 3A5
Phone: 250-808-3104
E-mail
www.steppingstoneshomeopathy.com


Andrei Orlov
Homeopathic Clinic
#195 - 8279 Saba Road
Richmond, BC
Phone: 604-314-9786
E-mail


Davinder Deep Singh Pandher, DHMS
Pandher Homoeo Clinic
6378 - 124th Street
Surrey, BC
Phone: 778-593-0107
Phone: 778-241-7009
E-mail


Harinder Kaur Pandher, DHMS
Pandher Homoeo Clinic
6378 - 124th Street
Surrey, BC
Phone: 778-872-3787
Phone: 778-593-0107
E-mail


Amritpal Singh Rai, BHMS, DHMS
Rai Homeo Clinic
3348 Ashcroft Drive
Abbotsford, BC
Phone: 604-832-1094
E-mail


Seyed Alireza Rafiee, DHMHS
Arnica Homeopathy Centre
#205 - 1401 Lonsdale Avenue
North Vancouver, BC
E-mail


Ramanpreet Kaur Randhawa, BHMS
9128 - 137th Street
Surrey, BC
Phone: 604-446-2979
E-mail


Andrew Runciman, DCH
Action Homeopathy
West Coast Float
#7 - 4433 Sundial Place
Whistler, BC
Phone: 604-962-3299
E-mail
www.actionhomeopathy.com


Shoshana Scott,
Victoria, BC V8V 1G6
and
Pender Island, BC
Phone: 250-381-8104
E-mail
www.homeopathichealth.ca


Angelika Seebald, DCH
Seebald Homeopathy
Vancouver, BC
Phone: 604-992-2009
E-mail


Jennifer Shelley, DSHM
Your Path to Long Life
6109 Everest Way
Duncan, BC
Phone: 250-710-5674
E-mail
www.yourpathtolonglife.com


Tina Spathis, DCH
RN
Vancouver Centre for Homeopathy
#120 - 3195 Granville Street
Vancouver, BC
Phone: 604-733-6811
Phone: 604-786-6095
Fax: 604-738-7270
E-mail
www.homeopathyvancouver.com
www.reflectionshomeopathy.com


Yvonne B Sugimoto, DSHM
Victoria, BC
Phone: 778-678-0196
E-mail


Lauren Trimble, DHom
Birdsong Homeopathy
Coombs, BC
Phone: 514-794-0990
E-mail
www.laurentrimble.com


Anke Zimmermann, FCAH
Classical and Modern Homeopathy
6550 Throup Road
Sooke, BC V9Z 0W6
Phone: 778-352-0806
E-mail
www.ankezimmermann.net




ALBERTA

Richa Bhatia, CCH (Candidate)
Healing Tree Homeopathy
107 Patterson Boulevard SW
Calgary, AB
Phone: 403-797-1482
Phone: 403-246-7619
E-mail
www.healingtreehomeopathy.com


Jill Giesinger, CCH, DCH
Foothills Homeopathy
50 West Pointe Manor
Cochrane, AB
Phone: 403-835-8163
E-mail
www.foothillshomeopathy.com


Alicja Gruszczynski, DCH
Edmonton Homeopathy
#360 - 8702 Meadowlark Road NW
Edmonton, AB
Phone: 780-910-6349
E-mail
and
Remedy Homeopathy
#301 - 131 First Avenue
Spruce Grove, AB
Phone: 780-910-6349
E-mail


Simran Matharoo, BHMS
#14 - 175 McConachie Drive
Edmonton, AB
Phone: 780-710-0992
E-mail


Joshua Femi Olawuyi, DSHomMed
Elyon Homeopathic Medical Clinic and Research Centre Inc
193 Fox Crescent
Fort McMurray, AB
Phone: 780-748-2689
Fax: 780-748-2689
E-mail


Varinder Sachdeva, BHMS
Homeocare Homeopathic Clinic
202 Saddlemead Green NE
Calgary, AB
Phone: 431-335-2303
E-mail


Maqbool A Zafar, DHMS
Natural Health Mart-Clinic Homeopathic
260300 Writing Creek Crescent
Balzac, AB
E-mail
www.naturalhealthmart.ca




SASKATCHEWAN

Naheed Abbas, LCPH
126 Little Bay Willow Grove
Saskatoon, SK
Phone: 306-651-3618
Fax: 306-651-0633
E-mail


Erin Ellis, PDHom
Similia Homeopathy
120 Sonnenschein Way
Saskatoon, SK
Phone or text:  306-260-1599
E-mail
www.similiahomeopathy.ca


Tricia Mugstad, DCHM
Holistic Health 4 You
806 Broadway
Moosomin, SK
and
Box 94
Wapella, SK
Phone: 306-434-7272
E-mail
www.holistichealth4you.net


Paresh Patel, BHMS
#21-630 - 6th Avenue, NE
Swift Current, SK S9H 2M4
Phone: 639-384-3304
E-mail


Lisa Paul, DCHM
The Natural Path
Market Mall Family Chiropractic Clinic
#12 - 2325 Preston Avenue
Saskatoon, SK
Phone: 306-270-3951
Fax: 306-955-7357
E-mail
www.thenaturalpath@sasktel.net


Martina Reihl, DSHomMed
341 Stadacona Street East
Moose Jaw, SK
Phone: 306-692-1012
E-mail
www.veritashomeopathy.com




MANITOBA

Harpreet Kaur Sawhney, BHMS
Lifeline Homoeo Clinic
2 Laval Drive
Winnipeg, MB R3T 2X7
Phone: 604-930-3748
E-mail
www.lifelinehomoeoclinic.com




ONTARIO

Lise Arsenault, HOM
Natural Dynamics
#13 - 230 Meadowbrook Drive
Ancaster, ON
Phone: 905-648-9484
Phone: 905-516-3290
E-mail
www.naturaldynamics.ca


Lisa Boyd, PDHom
Integrative Wellness Clinic
#202 - 7700 Pine Valley Drive
Woodbridge, ON
Phone: 905-856-1611
E-mail
www.lisaboyd.ca


Mark Canadic, DCHM
1351 Saddler Circle
Oakville, ON
Phone: 289-300-1441
E-mail


Patricia Cardona, DSHM, FSHM
#265 - 4975 Southampton Drive
Mississauga, ON
E-mail
www.healingyounow.ca


Sandra Dahlberg, DCHM, HOM
Canadian Homeopathic Clinic of Natural and Complimentary Medicine
63 Huron Green
London, ON
Phone: 519-615-1005
E-mail


Shifteh Sherry Essnaashari, DSHM(Hons)
Energy Medicines
33 Lamb Avenue
Toronto, ON
Phone: 647-385-5433
E-mail
E-mail
www.energymedicines.net


Thera Ip, Hom
Serenity Massage Therapy Clinic
Unit 1 - 1443 Kingston Road
Scarborough, ON
and
Browning Health and Wellness
Pape/Danforth
Toronto, ON
Phone: 416-998-8893
E-mail
www.theraheals.ca


Shelina Kara, DSHM, FCHM
Vital Force, Ltd.
3339 Turnstone Crescent
Mississauga, ON
Phone: 905-820-2630
E-mail


Nigel MacGregor, HOM, DCHM
MacGregor Homeopathic Medicine
#201 - 58 Broch Street West
Uxbridge, ON L9P 1P3
Phone: 905-904-2272
E-mail
www.macgregorhomeopathicmedicine.com


Linda Mariconda, DCHM
Helix Homeopathic Medicine
#201 - 187 Main Street South
Newmarket, ON
Phone: 905-836-4039
E-mail
www.lindamariconda.com


Amanda P Narain, DCHM(Hons)
APN Homeopathic Clinic
76 Graham Crescent
Markham, ON
Phone: 416-908-7212
E-mail
www.apnhc.com


Raha Mohammad Panah, DSHomMed(Hons)
5316 Langford Drive
Mississauga, ON
Phone: 905-997-8879
E-mail


Arvind Saxena, DSHM, FSHM
Arvind Homeopathic Clinic
5 Aria Lane
Brampton, ON
Phone: 905-494-0791
E-mail


Hannah Shalom, DCHM(Hon), HOM
Pure, Simple and Amazing Inc
Homeopathic Family Practice
215 Kennedy Street West
Aurora, ON
Phone: 647-688-2756
E-mail


Manohar Singh Sood,
Centre of Alternative Therapies
6733 Kitimat Road
Mississauga, ON L5N 1W3
Phone: 416-286-6062, ext 239
www.homeopathyincanada.com


Sundari Yegna, DSHM
7325 Saint Barbara Blvd
Mississauga, ON
Phone: 905-564-9577
E-mail




QUEBEC

Lynda Berthiaume,
PO Box 2695
Station B
Mont Tremblant, QC
Phone: 450-979-3111
E-mail




INTERNATIONAL

Gurpreet Singh, BHMS
Sodhi Homeopathic Clinic
H.No 739, V.P.O Kotha Guruka
Tehsil Rampura Pnul District
Bathinga, Punjab
India 151206
Phone: 01651-257534
Phone: -98788-63583
E-mail




Please note that this Directory is provided as an information service only and that the Canadian Society of Homeopaths takes no responsibility for the services provided by these or any other homeopaths in Canada.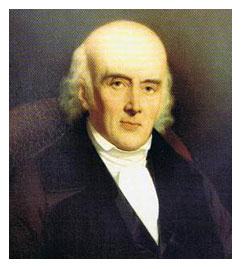 Homeopathy
was developed by
Samuel Hahnemann
(1755 - 1843).
MORE









Learn more about
homeopathy

through articles written
by CSH members

READ MORE













Introductory talks
& study sessions

Learn more about
homeopathy and how to treat minor injuries and acute conditions at home.
CSH members hold
public education events across the country.
MORE





contain a selection of published articles that feature news and commentary on
homeopathy:

2019

2018

2017

2016

2015

2014

2013

2012

2011

2010

2009

2008

2007

2006

2005












CONTACT US