Renew your
Membership NOW



ABOUT CSH
Administration

Affiliates

Background

Communications

Governance



MEMBERSHIP
Benefits of Membership

Let's Talk

Professional Insurance

Join Us!



ADVOCACY
Taking Action

Federal Regulations

Importing Policies

Provincial Regulations



PROFESSIONAL STANDARDS
Registration

Activation Form

Codes of Conduct

Accountability

Professional Development

Accreditation



Continuing Education Events

Online Continuing Education



PUBLIC AWARENESS & EDUCATION
April Awareness Month



Public Education Events



ABOUT HOMEOPATHY
What is Homeopathy?

Homeopathy Works

Patient Information

Extended Health Insurance

Research

In the News

Articles



FOR MEMBERS
Membership Renewal

Society Announcements






HOME >>PROFESSIONAL STANDARDS




Why Register with Canadian Society of Homeopaths?

One of the main functions of Canadian Society of Homeopaths is to maintain a Register of qualified homeopaths in Canada. This register fulfills the following purposes:
• maintains and promotes high standards of performance by all Registered members;
• promotes and encourages professional development, growth, and renewal;
• publicizes and exemplifies our Codes of Professional Conduct;
• protects the public welfare;
• enhances the visibility of the profession.


Registered membership with the Canadian Society of Homeopaths is available to all qualified homeopaths who are Canadian citizens or landed immigrants. The initial requirement for Registration is completion of the 2-page Application for Registered Membership form and the submission of documentation of education and credentials to verify entrance requirements.

Candidates meeting the Society's entrance requirements are granted Associate member status, after which they have 24 months during which to submit 5 written cases, followed by an interview by phone. Once the Registration process has been completed, payment of a pro-rated activation fee is required, after which full Registered membership benefits are be awarded.

For details of the registration process and entrance requirements see Requirements for Registered Membership and Steps to Registration or contact our office at 604-803-9242 or homeopathy@csoh.ca.











Are you interested
in applying for
Registered Membership?

Click here
for details:

Requirements

Steps involved


Click here
to apply:
Application form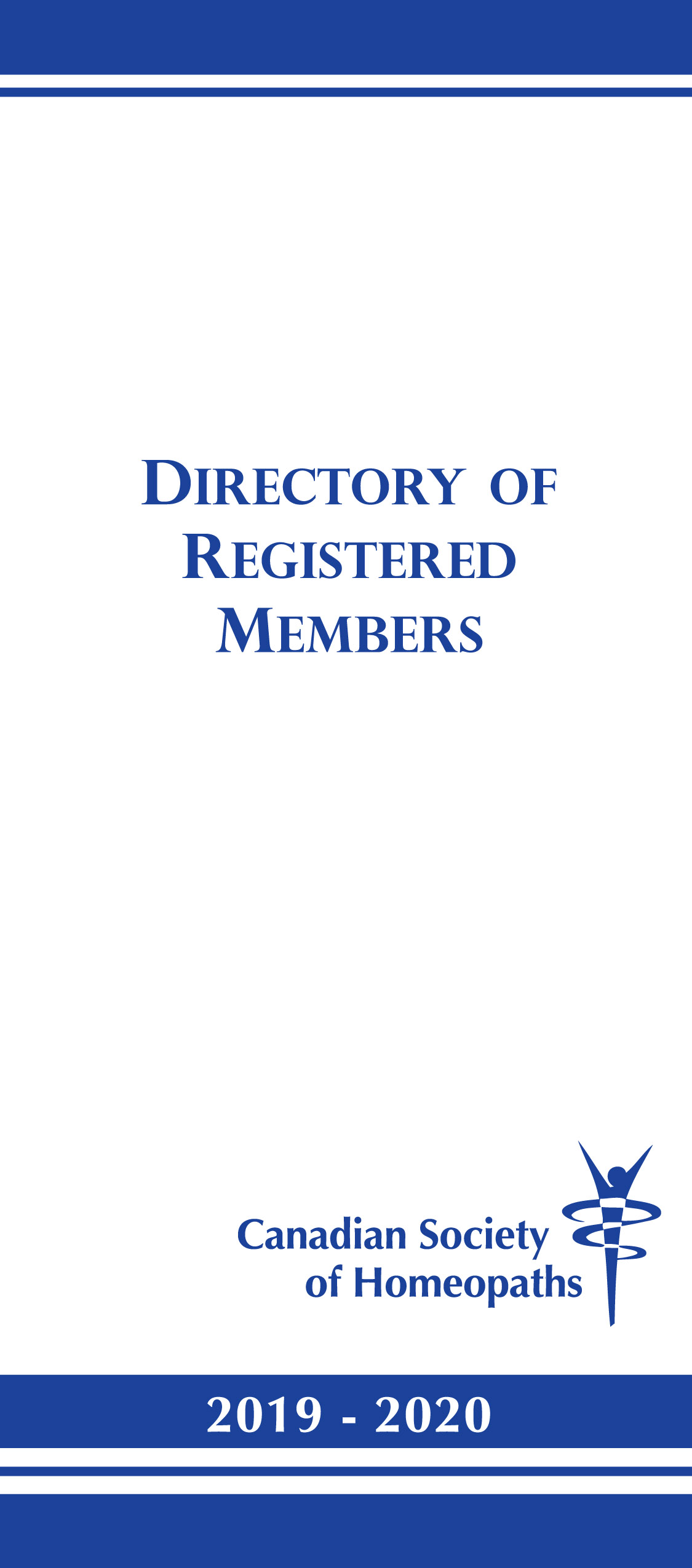 Ask for Your
FREE Copy


homeopathy@csoh.ca