Renew your
Membership NOW



ABOUT CSH
Administration

Affiliates

Background

Communications

Governance



MEMBERSHIP
Benefits of Membership

Let's Talk

Professional Insurance

Join Us!



ADVOCACY
Taking Action

Federal Regulations

Importing Policies

Provincial Regulations



PROFESSIONAL STANDARDS
Registration

Activation Form

Codes of Conduct

Accountability

Professional Development

Accreditation



Continuing Education Events

Online Continuing Education



PUBLIC AWARENESS & EDUCATION
April Awareness Month



Public Education Events



ABOUT HOMEOPATHY
What is Homeopathy?

Homeopathy Works

Patient Information

Extended Health Insurance

Research

In the News

Articles



FOR MEMBERS
Membership Renewal

Society Announcements






HOME >>PROFESSIONAL STANDARDS




Professional homeopaths and graduate students can apply for Registered membership if they meet the educational requirements of graduation from a 4-year part-time or 3-year full-time course of homeopathic study that includes study in homeopathy, health sciences, and clinical experience. Experienced homeopaths with less training can request individual consideration of their application.

The criteria for Applying for Registered Membership requires that the applicant shall pass both Entrance Requirements and Individual Assessment, as outlined below.


1. ENTRANCE REQUIREMENTS

Applicant shall be required to meet initial Entrance Requirements that will be satisfied by either A or B:

A. Certification
Applicant shall be a practicing homeopath who has been accredited by the Council for Homeopathic Certification;

or

B. Education
Applicant shall be a practicing homeopath or recent graduate who has successfully completed a 4-year part-time or 3-year full-time course of homeopathic study at any of the educational institutions provisionally recognized by the Canadian Society of Homeopaths and who has received the school's credentials. At this time, recognized schools and their minimum credentials include:

● British Institute of Homeopathy: DIHom(Pract)
● Canadian College of Homeopathic Medicine (formerly Toronto School of Homeopathic Medicine), ON: DCHM or DSHM
● MICH (Montreal Institute of Classical Homeopathy, QC:
● Northwestern Academy of Homeopathy, MN, USA
● The School of Homeopathy, UK: DHom
● Vancouver Homeopathic Academy, BC: DCH
● Western College of Homeopathic Medicine, AB: DCH


Applicants with other educational backgrounds who meet our minimum requirements for homeopathic and health sciences study, supervised clinical training, and/or experience shall be considered on an individual basis.

Applicants passing the Entrance Requirements will be granted Associate membership, which provides a 24-month period during which to meet the Individual Assessment.


2. INDIVIDUAL ASSESSMENT

The applicant shall be assigned an Assessor with whom they have had no prior association (to avoid the possibility of conflict of interest). The Assessor shall be responsible for reviewing and reporting on the following requirements:

a) Case Studies: The submission of 5 cases with follow-ups spanning over a year or that demonstrate a complete resolution of the case in less than a year. This requirement is waived for applicants who have current CCH (Certified in Classical Homeopathy) credentials.

b) Interview: A one-to-two hour phone conversation discussing case management, ethical concerns, practice management, and implications of Registered membership with CSH.


NOTE: Homeopaths who have been certified by the Council for Homeopathic Certification (CHC) can apply for expedited assessment.



OTHER CONSIDERATIONS:

a) See also the Steps to Registration before completing the Application for Registered Membership form.

b) Acceptance of applications for Registered Membership shall be based on recommendations of the Registry Committee, with formal approval by the Board at its following monthly meeting.

c) Successful applicants shall sign the following Agreement:
I assert that all information in this Application is accurate; that I am a Canadian citizen or landed immigrant; that I have never been convicted of an indictable offence; and that I will abide by the Society's Professional Standards of conduct, competency, accountability, and professional development as the Board may establish and amend from time to time. I also acknowledge that membership with CSH shall include membership with the Affiliate organization in the province or region in which I live (where applicable).

d) For details of the registration process and entrance requirements see Requirements for Registered Membership and Steps to Registration or contact our office at 604-803-9242 or homeopathy@csoh.ca.











Are you interested
in applying for
Registered Membership?

Click here
for details:

Requirements

Steps involved


Click here
to apply:
Application form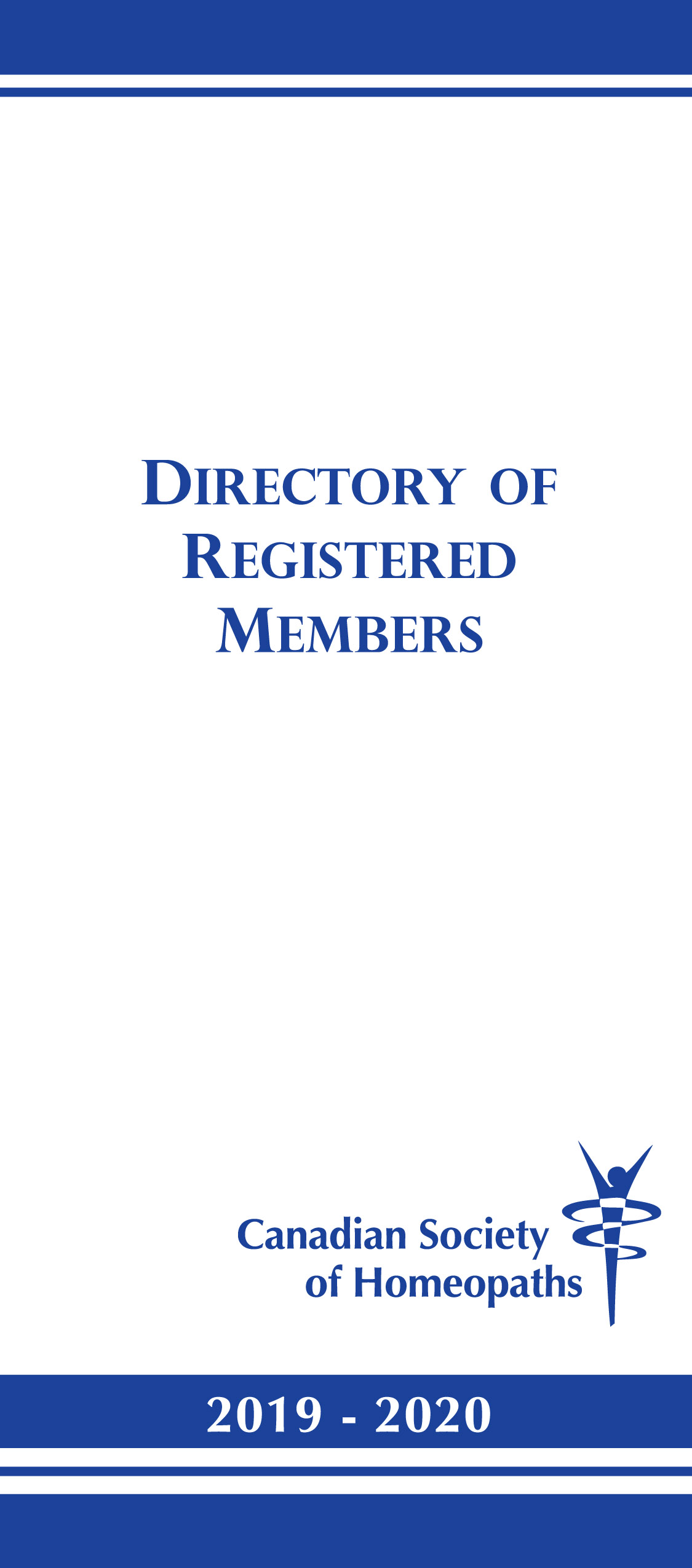 Ask for Your
FREE Copy


homeopathy@csoh.ca