ABOUT CSH
Administration

Affiliates

Background

Communications

Governance



MEMBERSHIP
Benefits of Membership

Let's Talk

Professional Insurance

Join Us!



ADVOCACY
Taking Action

Federal Regulations

Importing Policies

Provincial Regulations



PROFESSIONAL STANDARDS
Registration

Activation Form

Codes of Conduct

Accountability

Professional Development

Accreditation



Continuing Education Events

Online Continuing Education



PUBLIC AWARENESS & EDUCATION
April Awareness Month



Public Education Events



ABOUT HOMEOPATHY
What is Homeopathy?

Homeopathy Works

Patient Information

Extended Health Insurance

Research

In the News

Articles



FOR MEMBERS
Membership Renewal

Society Announcements






HOME >>HOMEOPATHY IN THE NEWS




The proliferation of online news sources makes it difficult to keep up-to-date with the wide range of news about homeopathy from around the world. This page contains a selection of newsworthy articles intended to provide insight and information about homeopathy, based on the criteria of interest, accuracy, readability, and variety of topics and sources. We welcome suggestions for inclusion on this page at web@csoh.ca.




2023

January 12, 2023: The Enlightened Mindset
How Does Arnica Work? Exploring the Science and Benefits of This Powerful Natural Remedy
This article contains many facts about the plant, Arnica, and its healing properties.


February 17, 2023: Ruetir
57% Italians Resort to Homeopathy, 8 Out of 10 are Satisfied
Results of a recent survey show that homeopathy enjoys a good reputation in Italy.





2022

November 7, 2022: Hello!
King Charles Takes After the Queen With His Unusual Belief
Though no longer recognized by the NHS, homeopathy continues to be supported by the new king, as it was by his mother and her mother.


July 20, 2022: The Times of India
Despite all odds – Homeopathy continues to gain popularity
Even though homeopathy is recognized as the fastest growing and is the 2nd largest system of medicine, according to World Health Organization (WHO), many people still believe that homeopathy is not as effective as conventional medicines -- which is the biggest myth associated with homeopathy.


June 14, 2022: Nature
Is homeopathy effective for attention deficit and hyperactivity disorder? A meta-analysis
Analysis of six studies investigating the effects of individualized homeopathy against any control concludes that individualized homeopathy showed a clinically relevant and statistically robust effect in the treatment of ADHD.


April 21, 2022: Code List
7 Out of 10 German Veterinarians use Homeopathy in Small Animals
Research collected between 2016 and 2018 in Germany reveals that over 44% of veterinarians polled use classical homeopathy to treat mainly orthopedic, geriatric, and metabolic diseases in their patients.



2021

December 17, 2021: Frontiers in Surgery
Is Homeopathic Arnica Effective for Postoperative Recovery? A Meta-analysis of Placebo-Controlled and Active Comparator Trials
Review of 18 placebo-controlled trials concludes that homeopathic Arnica produces a clinically small indication for bleeding and swelling after surgery, leading to the observation that since the remedies are "very cheap and an easy intervention, one might consider it worthwhile in cases where patients ask for it."


Winter 2021: Homeopathy Research Institute
The EPI3-LASER study: Real-world observational evidence for homeopathy from General Physicians in France
Observational studies of primary care cases treated by general physicians in France who were certified in homeopathy show that patients of some common disorders had similar outcomes to those using conventional medicine alone, but with reduced use of conventional drugs and at 20% lower overall cost.


November 30, 2021: Journal of Medicine and Life
An integrated perspective on transmutation of acute inflammation into chronic and the role of the microbiome
George Vithoukas calls for sufficiently robust, properly designed clinical trials (randomized, controlled, double-blinded research studies) to confirm his observation that treatment with antibiotics and corticosteroids can lead to chronic degenerative conditions in patients with a predisposition.


September 7, 2021: PubMed.gov
Efficacy of Individualized Homeopathic Medicines in Plantar Fasciitis: Double-blind, Randomized, Placebo-Controlled Clinical Trial
Study reports significant improvement of plantar fasciitis with individualized homeopathic treatment over placbeo.


August 31, 2021: Science Direct
Integrative pediatrics survey: Parents report high demand and willingness to self-pay for complementary and integrative medicine in German hospitals
Survey at two German hospitals shows that nearly sixty percent of parents already use homeopathy as a means of treatment for their child and that there is a high demand for a broader range of complementary and integrative therapies, especially homeopathy.


June 13, 2021: ZAWYA
UAE: Indian homeopath doctor receives 10-year golden visa
Indian homeopathic doctor is honoured for his services by the UAE government.


June 8, 2021: Bioresearch Communications
Remedial Effects of Homeopathic Medicine in Chronic Suppurative Otitis Media-related Complications
Study of patients with Chronic Suppurative Otitis Media including hearing impairment and tympanic membrane perforations responded positively to symptom-based homeopathic treatment.


February 3, 2021: Kormorant (South Africa)
Is homeopathic medicine safe in pregnancy?
A useful (though marred by auto-correct spelling errors) introduction to some of the common remedies that can help during pregnancy.








HOMEOPATHY
IN THE NEWS



The following links
contain a selection of articles published online that feature news and commentary on
homeopathy:

2020 - 2024

2015 - 2019

2010 - 2014

2005 - 2009













Learn more about homeopathy


Articles written
by CSH members:

READ MORE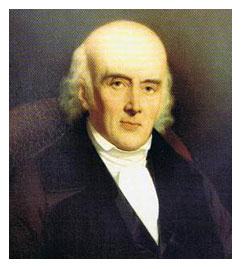 Homeopathy
was developed by
Samuel Hahnemann
(1755 - 1843).
MORE