ABOUT CSH
Administration

Affiliates

Background

Communications

Governance



MEMBERSHIP
Benefits of Membership

Let's Talk

Professional Insurance

Join Us!



ADVOCACY
Taking Action

Federal Regulations

Importing Policies

Provincial Regulations



PROFESSIONAL STANDARDS
Registration

Activation Form

Codes of Conduct

Accountability

Professional Development

Accreditation



Continuing Education Events

Online Continuing Education



PUBLIC AWARENESS & EDUCATION
April Awareness Month



Public Education Events



ABOUT HOMEOPATHY
What is Homeopathy?

Homeopathy Works

Patient Information

Extended Health Insurance

Research

In the News

Articles



FOR MEMBERS
Membership Renewal

Society Announcements






HOME >>HOMEOPATHY IN THE NEWS





The proliferation of online news sources makes it difficult to keep up-to-date with the wide range of news about homeopathy from around the world. This page contains a selection of newsworthy articles intended to provide insight and information about homeopathy, based on the criteria of interest, accuracy, readability, and variety of topics and sources. We welcome suggestions for inclusion on this page at web@csoh.ca.




2014

October 21, 2014: Farmers Guardian (UK)
Animal health: Discover potential health benefits of using homeopathy
Mainstream farming periodical reports favourably on the use of homeopathy for livestock.


September 25, 2014: Indian Journal of Research in Homoeopathy
Effectiveness of homoeopathic therapeutics in the management of childhood autism disorder
Study demonstrates usefulness of homeopathic treatment in childhood autism disorder, as reflected in significant reduction of hyperactivity, behavioral dysfunction, and sensory impairment, and improvement in communication and psycho-social adaptation of autistic children.


August 28, 2014: American Journal of Therapeutics
Effectiveness and Safety of Arnica montana in Post-Surgical Setting, Pain and Inflammation
Study states that "Arnica montana is more effective than placebo when used for the treatment of several conditions including post-traumatic and postoperative pain, edema, and ecchymosis."


August 21, 2014: Research in Complementary Medicine
A Minimum Protocol for Randomised Homeopathic Drug Proving as Basis for Further Research
Study calls for universal acceptance of a minimum protocol for homeopathic provings.


July 18, 2014: Daily Mail (UK)
Michelle Collins says homeopathy changed her life
British actress from Eastenders and Coronation Street advocates for homeopathy as new ambassador for the British Homeopathic Association.


June 1, 2014: European Journal of Integrative Medicine
The integration of homoeopathy into Czech Health Care – A 10-year follow-up
Questionnaire of Czech general physicians concludes that homeopathy has been firmly integrated into Czech primary health care and has remained so, despite the worse economic conditions of the population and lack of public support.


May 23, 2014: ABC Health & Wellbeing
Can homeopathy "work" even when there's no evidence?
Article questions the perceived importance of scientific evidence of homeopathy to support the established credibility with millions around the world.


April 22, 2014: PubMed.gov
Additive homeopathy in cancer patients: Retrospective survival data from a homeopathic outpatient unit at the Medical University of Vienna
Study concludes that it is "interesting", though inconclusive, that under homeopathic treatment, survival times were extended in patients with terminal prognosis from several forms of cancer.


April 19, 2014: The New Zealand Herald
Homeopaths fighting back against negative finding
The homeopathic and medical communities in New Zealand disagree with conclusions in the recent draft paper from Australia.


April 16, 2014: Research Gate
Proof against Homeopathy does in fact support Homeopathy
New analysis of the meta-analysis published in Lancet, August 2005, reveals critical flaws in the original paper and reverses its conclusions.


April 1, 2014: Alive Magazine
Homeopathy to the Rescue; a traditional system of natural medicine
Seraphina Capranos, RCSHom draws national attention to Homeopathy Awareness Month with this introduction including little-known facts about homeopathy.


March 15, 2014: World Health Organization
WHO global atlas of traditional, complementary and alternative medicine
The World Health Organization releases an online version of its 2005 study of the popularity of traditional, complementary and alternative medicines, revealing that homeopathy ranks second in low income countries and first in high income countries (click View/Open and see pp 61 & 63).


March 10, 2014: DutchNews.nl
Well-educated Dutch women most likely to use alternative medicine
According to the Dutch Central Bureau of Statistics, homeopathy is the second most popular form of alternative medicine (after acupuncture), especially among educated women.


February 1, 2014: Science Direct
Homeopathic medicine for acute cough in upper respiratory tract infections and acute bronchitis: A randomized, double-blind, placebo-controlled trial
A randomized, double-blind, placebo-controlled clinical trial finds homeopathy effective for acute coughs in upper respiratory tract infections and acute bronchitis.


January 31, 2014: Times of India
Homoeopathy healing 80% leprosy patients, claims Ayush
A pilot project testing effects of homeopathy on leprosy patients shows an over 80% success rate for restoring sensation to the affected parts.


January 23, 2014: VIN News Service
Judging merits of veterinary homeopathy not an AVMA objective
Delegates at the recent American Veterinary Medical Association meeting resoundingly defeat resolution to publicly condemn homeopathy as ineffective.



2013

December 26, 2013: Indian Journal of Research in Homoeopathy
Homoeopathic management of attention deficit hyperactivity disorder: A randomised placebo-controlled pilot trial
Study on individualized treatment of ADHD children with homeopathic medicines in LM potencies reports significant changes in baseline questionnaires and academic improvement, with stable results maintained over subsequent 12 month period.


November 1, 2013: Complementary Therapies in Clinical Practice
Additional benefits of homeopathy in the treatment of chronic periodontitis: A randomized clinical trial
The findings of this 3-month follow-up study conclude that homeopathy can provide additional benefits as an adjunct to conventional treatment of chronic periodontitis.


August 9, 2013: High50
Is homeopathy really so bad?
An examination of the anti-homeopathy movement concludes: "If homeopathy, which even its most virulent critics cannot claim is remotely likely to be harmful, works for you, then someone needs to combine serious arrogance with real battiness to believe they have the right to stand in your way".


January 4, 2013: Mercola.com
Anti-homeopathy resolution slips in through the back door
The American Veterinary Medical Association will consider a resolution to discourage the use of homeopathy, based on one anonymous and mis-informed report.



2012

December 31, 2012: Liga Medicorum Homoeopathica Internationalis and the European Committee for Homeopathy
Scientific Framework of Homeopathy; Evidence-based homeopathy 2012
This report considers the "important aspects of the scientific framework of homeopathic practice including ethical questions and evaluation of daily practice, looking at the level of scientific evidence of each of these aspects".


December 6, 2012: National Centre for Research Methods
Majority support for homeopathy in Britain?
Combining the views of users and non-users of homeopathy in 2008, a new report finds that more than half of UK adults appear to believe homeopathy is as effective or more effective than conventional medicine.


December 5, 2012: YouTube
Homeopathy: Mere placebo or great medicine?
André Saine of the Canadian Academy of Homeopathy and Joe Schwarcz of McGill face off to debate the 200-year old question of how can homeopathy work if it doesn't make sense?


August 14, 2012: Mirror (UK)
Homeopathic healing: The stars who swear by alternative medicine
Several celebrities and top athletes share their stories of how homeopathy has improved their health.


July 19, 2012: Huffington Post
A Veteran with PTSD Gets Help From Homeopathy
Post-traumatic stress disorder (PTSD) can be restored to balance by prescribing homeopathic remedies with an energy of similar quality and intensity to match the energetic imprint of the illness of the suffering individual.


February 12, 2012: Sydney Morning Herald
Health watchdog cannot warn public about anti-jab group: court
Australia's Supreme Court rules against healthcare agency's public warning against Australian Vaccination Network (AVN), which campaigns against mass public immunization programs and promotes the use of homeopathy to prevent disease.


January 21, 2012: pubMed.com
Running an NHS community homeopathy clinic - 10-year anniversary 2001-2011
Results from a 5 year outcome series of patients receiving homeopathic treatment at one UK clinic, reports that 84.7% of respondents felt improvement (81% of whom attributed improvement to homeopathy), with no reports of deterioration due to homeopathic treatment and 25% reduction in conventional drug use.


January 11, 2012: Pulse
Why we need a public consultation on complementary therapies
UK homeopathic doctor calls for government to include public consultation about NHS funding for homeopathy and other CAM therapies.



2011

December 27, 2011: Huffington Post
A personal case for classical homeopathy, Part II
The author uses metaphors and examples to continue her explanation of homeopathy.


December 21, 2011: Huffington Post
A personal case for classical homeopathy, Part I
A homeopath shares her own initial experience with homeopathy to explain what classical homeopathy can do and why some people are so passionate about it.


December 1, 2011: Springer Publishers
Homeopathy in Europe - Effectiveness, Appropriateness, Safety, Costs
Report from the Swiss Health Technology Assessment (HTA) concludes that there is sufficient supporting evidence on the effectiveness, appropriateness, safety, and costs of homeopathy in health care to warrant its continued inclusion in the list of services covered by statutory health insurance. Complete English translation now accessible online.


November 16, 2011: Journal of Alternative and Complementary Medicine
Management of distress during climacteric years by homeopathic therapy
Study reports that individualized homeopathic therapy was found to be useful in relieving menopausal distressing symptoms such as hot flashes, night sweats, anxiety, palpitation, depression, insomnia.


September 24, 2011: The Local
'Doctors can recommend homeopathy': court
Sweden's Supreme Administrative Court reverses Swedish Medical Association decision against homeopathy.


September 14, 2011: Huffington Post
The disinformation campaign against homeopathy
Deniers of homeopathy utilize propagandist tools in their attempt to create disinformation and controversy about homeopathic medicine.


September 2, 2011: Dominion Post (NZ)
Top soldier and family settle in
New Zealand's new Governor-General, Sir Jerry Mateparae, and his wife Janine, Lady Mateparae, share an interest in homeopathy.



2010


December 24, 2010: Sciencemag.org
French Nobelist Escapes 'Intellectual Terror' to Pursue Radical Ideas in China
Nobel laureate Luc Montagnier discusses future research with high dilutions, which he describes as "water structures which mimic the original molecules".


December 13, 2010: New Yorker
The Truth Wears Off
The reliability of the scientific method needs to be questioned in view of unsettling anomalies in replicating research, concluding with the observation that "Just because an idea is true doesn't mean it can be proved. And just because an idea can be proved doesn't mean it's true. When the experiments are done, we still have to choose what to believe."


November 1, 2010: World Health Organization
Safety issues in the preparation of homeopathic medicines
WHO publishes report intended to provide technical guidance for member countries in formulating policies, regulations, and standards to ensure the safety, efficacy, and quality of homeopathic medicines, as well as attempting to bring some consensus about terminology, to recommend safe degrees of dilutions of homeopathic preparations, and to promote the exchange of information.


October 1, 2010: Homeopathy
Extreme homeopathic dilutions retain starting materials: A nanoparticulate perspective
Ground-breaking study using state-of-the-art techniques demonstrates the presence of nanoparticles of the starting materials and their aggregates even at extremely high dilutions, thus challenging current scientific thinking about the role of dilution in homeopathic medicines.


September 9, 2010: Interhomeopathy
Tribute to David Warkentin
The world homeopathic community mourns the passing of David Warkentin, visionary leader in homeopathy and creator of MacRepertory and ReferenceWorks.


August 3, 2010: Homeopathy (UK)
Large-scale application of highly-diluted bacteria for Leptospirosis epidemic control
The journal Homeopathy publishes a report of the largest study of homeopathy ever undertaken, based on data from over 11 million people (the entire population of Cuba), providing fascinating evidence that a highly dilute substance, prepared according to homeopathic principles, may contribute to the prevention of Leptospirosis.


May 29, 2010: Mail Online (UK)
EastEnders actress Nadia Sawalha's eczema drove her to take desperate measures
Actress with crippling attacks of eczema says that homeopathy was "little short of a miracle".


April 27, 2010: Alternative Medicine Review
Review of homeopathic research in the treatment of respiratory allergies
Several controlled trials for the use of homeopathy in respiratory allergies provide evidence of significant effects of homeopathic treatment in allergic patients.


March 27, 2010: Homeopathy
Homeopathy as replacement to antibiotics in the case of Escherichia coli diarrhoea in neonatal piglets
Randomized clinical trial in the Netherlands reports significantly less E. coli diarrhea in piglets receiving homeopathic nosode/biotheraphy over those on placebo.


February 12, 2010: International Journal of Oncology
Cytotoxic effects of ultra-diluted remedies on breast cancer cells
An in vitro study involving Carcinosin, Phytolacca, Conium, and Thuja "demonstrates biological activity of these natural products when presented at ultra-diluted doses".







HOMEOPATHY
IN THE NEWS



The following links
contain a selection of articles published online that feature news and commentary on
homeopathy:

2020 - 2024

2015 - 2019

2010 - 2014

2005 - 2009













Learn more about homeopathy

Articles written
by CSH members:

READ MORE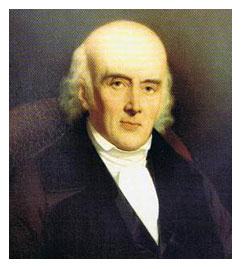 Homeopathy
was developed by
Samuel Hahnemann
(1755 - 1843).
MORE