Renew your
Membership NOW



ABOUT CSH
Administration

Affiliates

Background

Communications

Governance



MEMBERSHIP
Benefits of Membership

Let's Talk

Professional Insurance

Join Us!



ADVOCACY
Taking Action

Federal Regulations

Importing Policies

Provincial Regulations



PROFESSIONAL STANDARDS
Registration

Activation Form

Codes of Conduct

Accountability

Professional Development

Accreditation



Continuing Education Events

Online Continuing Education



PUBLIC AWARENESS & EDUCATION
April Awareness Month



Public Education Events



ABOUT HOMEOPATHY
What is Homeopathy?

Homeopathy Works

Patient Information

Extended Health Insurance

Research

In the News

Articles



FOR MEMBERS
Membership Renewal

Society Announcements






HOME >>PROFESSIONAL STANDARDS




Registered members of the Canadian Society of Homeopaths receive the following benefits:


CREDENTIALS:
Registered members are awarded the credentials RCSHom (Registered with Canadian Society of Homeopaths) and an annually-updated certificate of registration.


DIRECTORY LISTINGS:
Practice details are posted on our website directory and included in the printed annual directory, which is widely distributed across Canada.


REFERRAL SERVICE:
Details about the practice, experience, and specialties of CSH Registered members are referenced in response to phone and e-mail enquiries.


LIABILITY INSURANCE:
Optional group plan for complete liability insurance (professional liability and general commercial liability) is available at very reasonable rates.


EXTENDED HEALTH INSURANCE RECOGNITION:
CSH Registered members are recognized by several insurance companies providing supplemental health coverage, including Claim Secure, Green Shield, Medavie BlueCross, ManuLife, Pacific Blue Cross, and SunLife. MORE


PROFESSIONAL DEVELOPMENT:
New members receive two years of one-on-one support to assist with establishing their new practices.


DISCOUNTS:
Generous discounts are available on CSH literature, promotional materials, and entrance fees.


COMMUNICATIONS:
Members keep up-to-date with current developments through this website (soon to include a Members' area), social media, regular e-bulletins, and access to members-only Letís Talk teleconferences.


AFFILIATE MEMBERSHIP:
Additional membership is automatically available with local affiliate organizations (where applicable).


PARTICIPATION:
As Voting members of the Canadian Society of Homeopaths, Registered members have an opportunity to become actively involved in all levels of the Society's organization, as well as to participate in the future of homeopathy in Canada.



For details about any of the benefits listed above, contact our Membership Secretary at 604-803-9242 or homeopathy@csoh.ca.










Are you interested
in applying for
Registered Membership?

Click here
for details:

Requirements

Steps involved


Click here
to apply:
Application form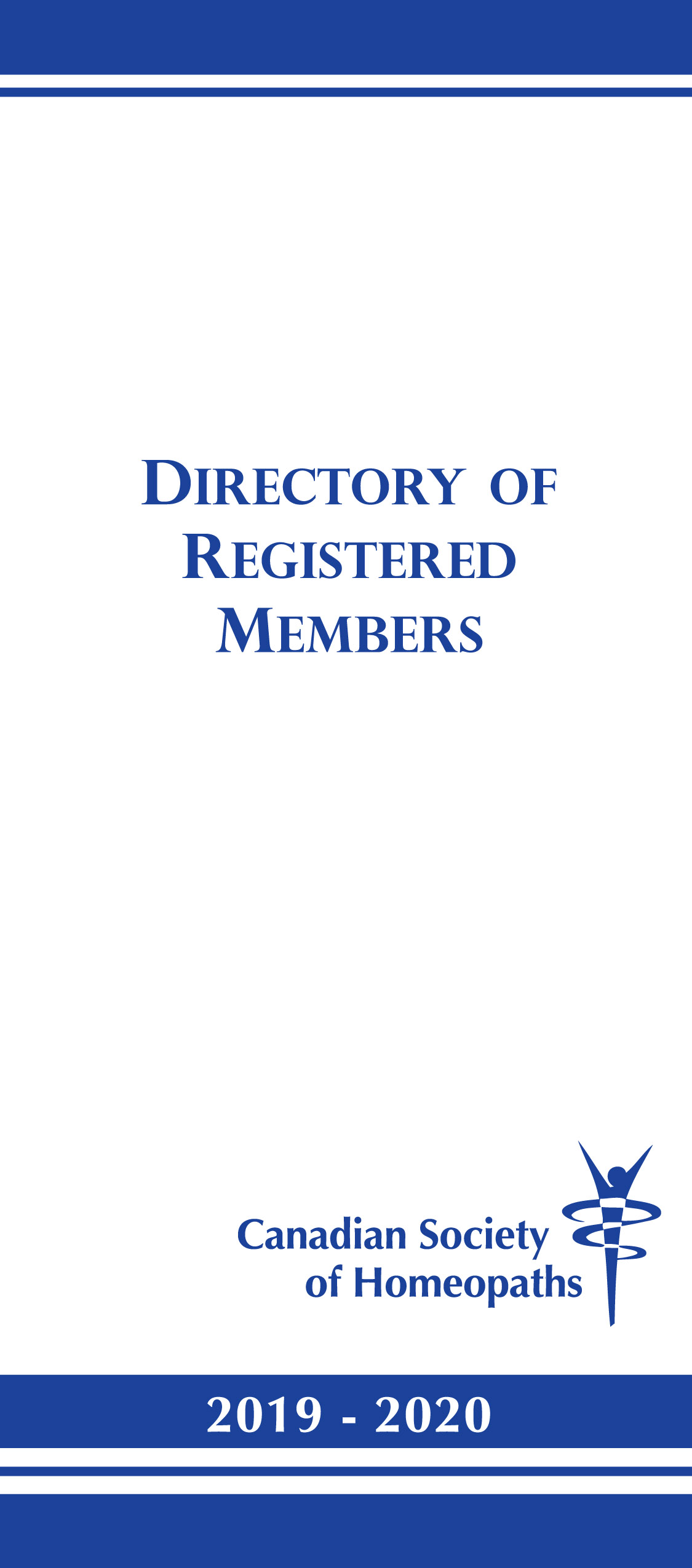 Ask for Your
FREE Copy


homeopathy@csoh.ca