Renew your
Membership NOW



ABOUT CSH
Administration

Affiliates

Background

Communications

Governance



MEMBERSHIP
Benefits of Membership

Let's Talk

Professional Insurance

Join Us!



ADVOCACY
Taking Action

Federal Regulations

Importing Policies

Provincial Regulations



PROFESSIONAL STANDARDS
Registration

Activation Form

Codes of Conduct

Accountability

Professional Development

Accreditation



Continuing Education Events

Online Continuing Education



PUBLIC AWARENESS & EDUCATION
April Awareness Month



Public Education Events



ABOUT HOMEOPATHY
What is Homeopathy?

Homeopathy Works

Patient Information

Extended Health Insurance

Research

In the News

Articles



FOR MEMBERS
Membership Renewal

Society Announcements






HOME >>HOMEOPATHY AWARENESS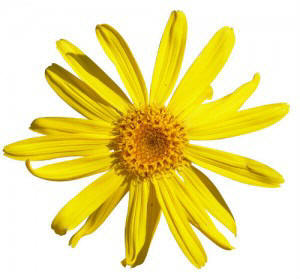 During April 2016, Canadian Society of Homeopaths and our members actively promoted homeopathic awareness literally from sea to sea (from the Pacific to Atlantic oceans).

CSH members organized a variety of opportunities for the public to learn more about homeopathy, including free public talks, meet & greets, information sessions, mini-clinics, and local media events. Additionally, many of our members offered special discounts and draws.

Our facebook page highlighted these daily activities, along with other homeopathic items of interest. These postings can be viewed in the April 2016 section of our facebook page.


If you would like more information about the Canadian Society of Homeopaths, please contact our office at 604-803-9242 or homeopathy@csoh.ca.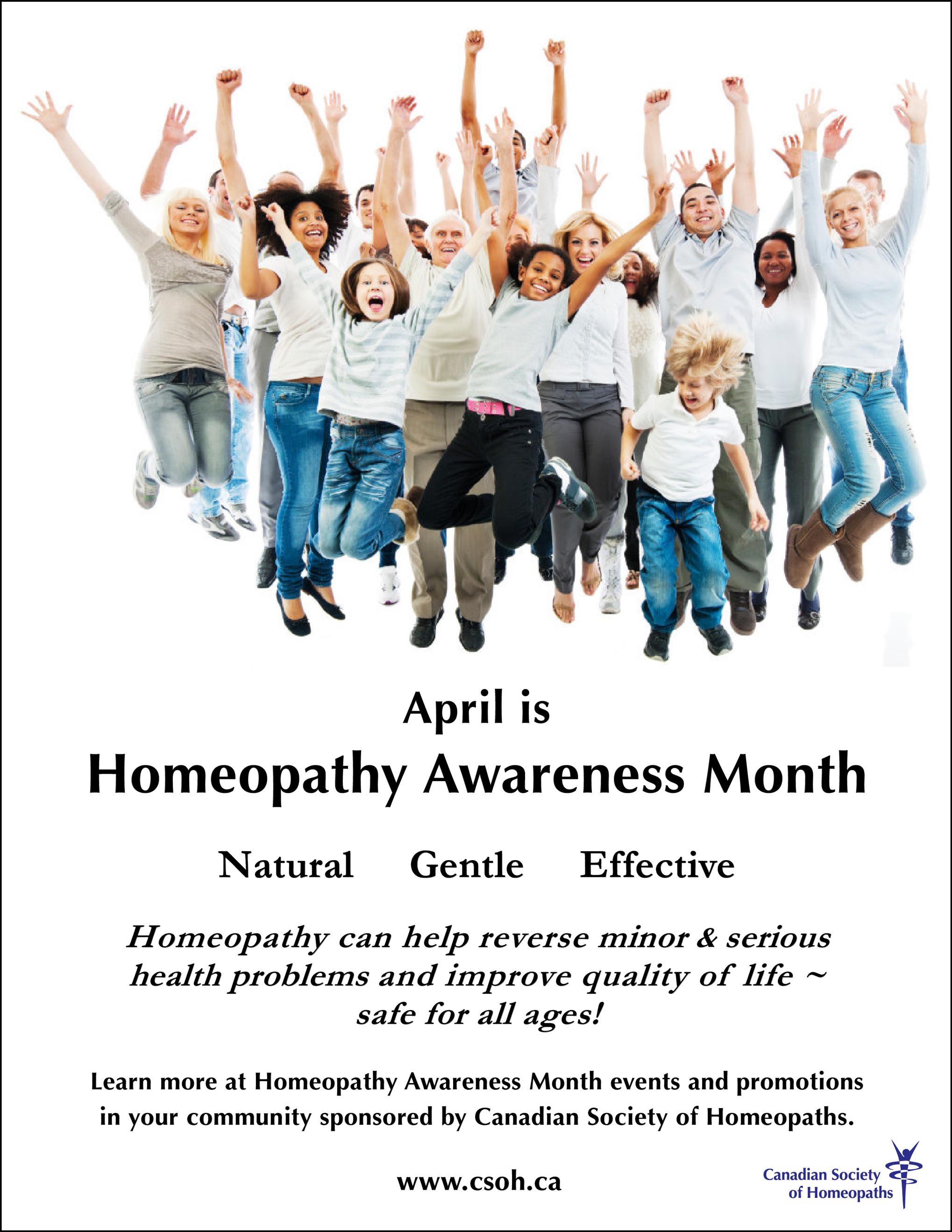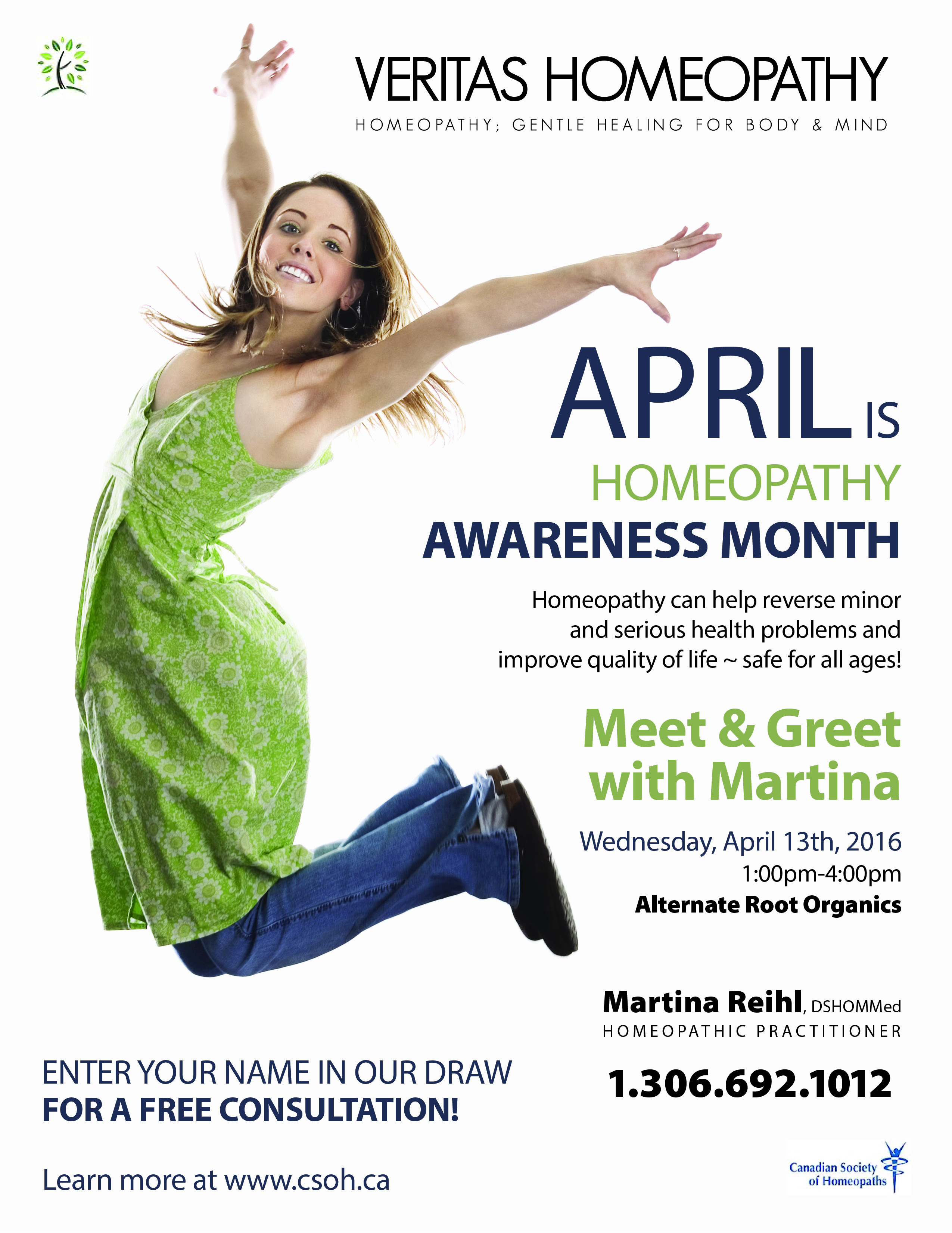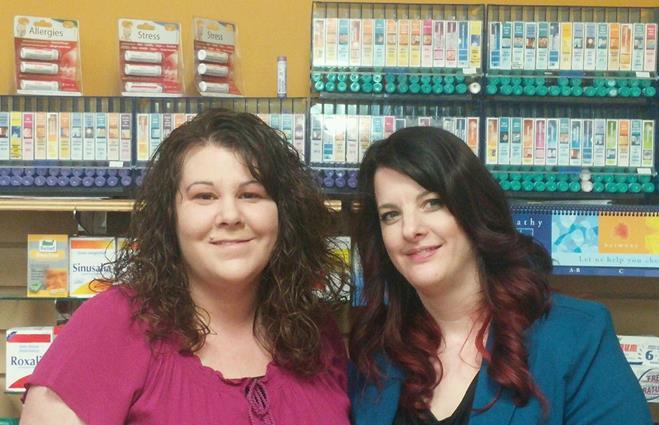 Martina Reihl, Moose Jaw, SK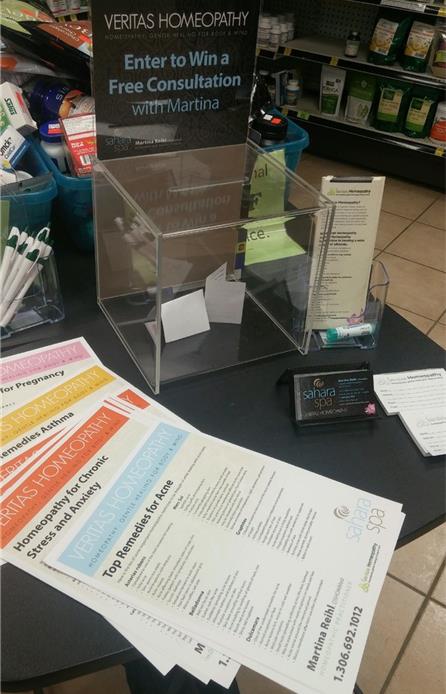 Martina Reihl, Moose Jaw, SK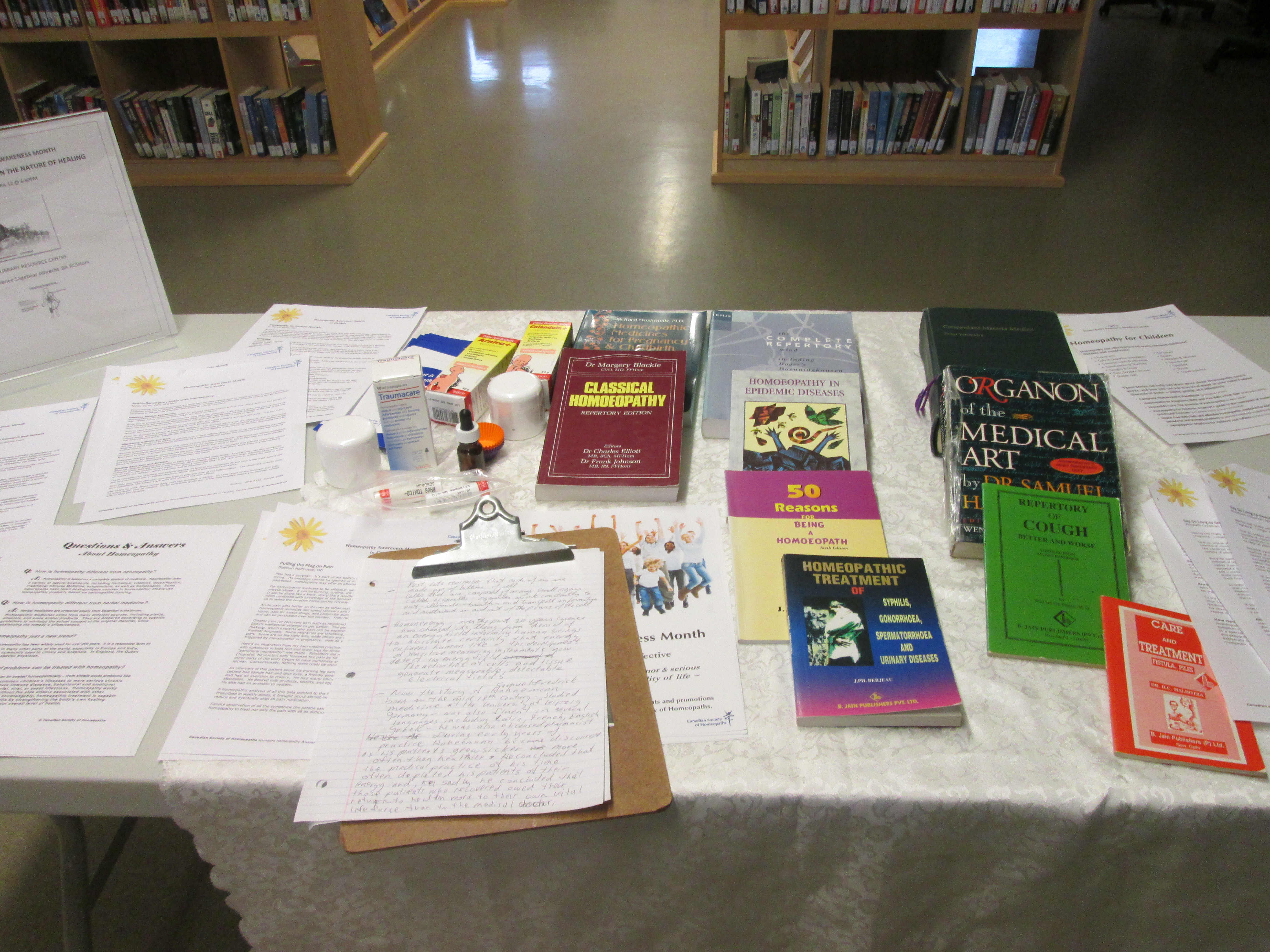 Renee Albrecht, Canso, NS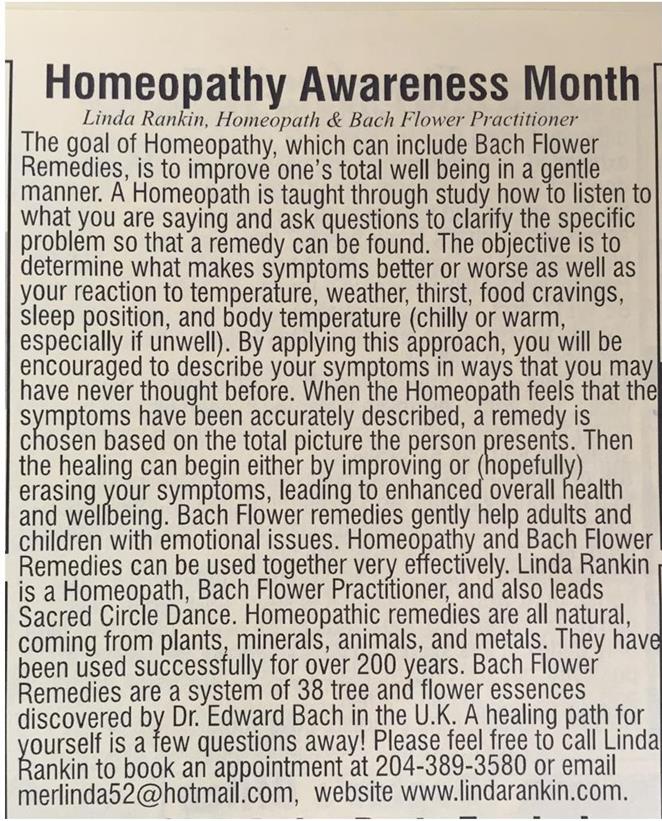 Linda Rankin in Winnipeg Beach, MB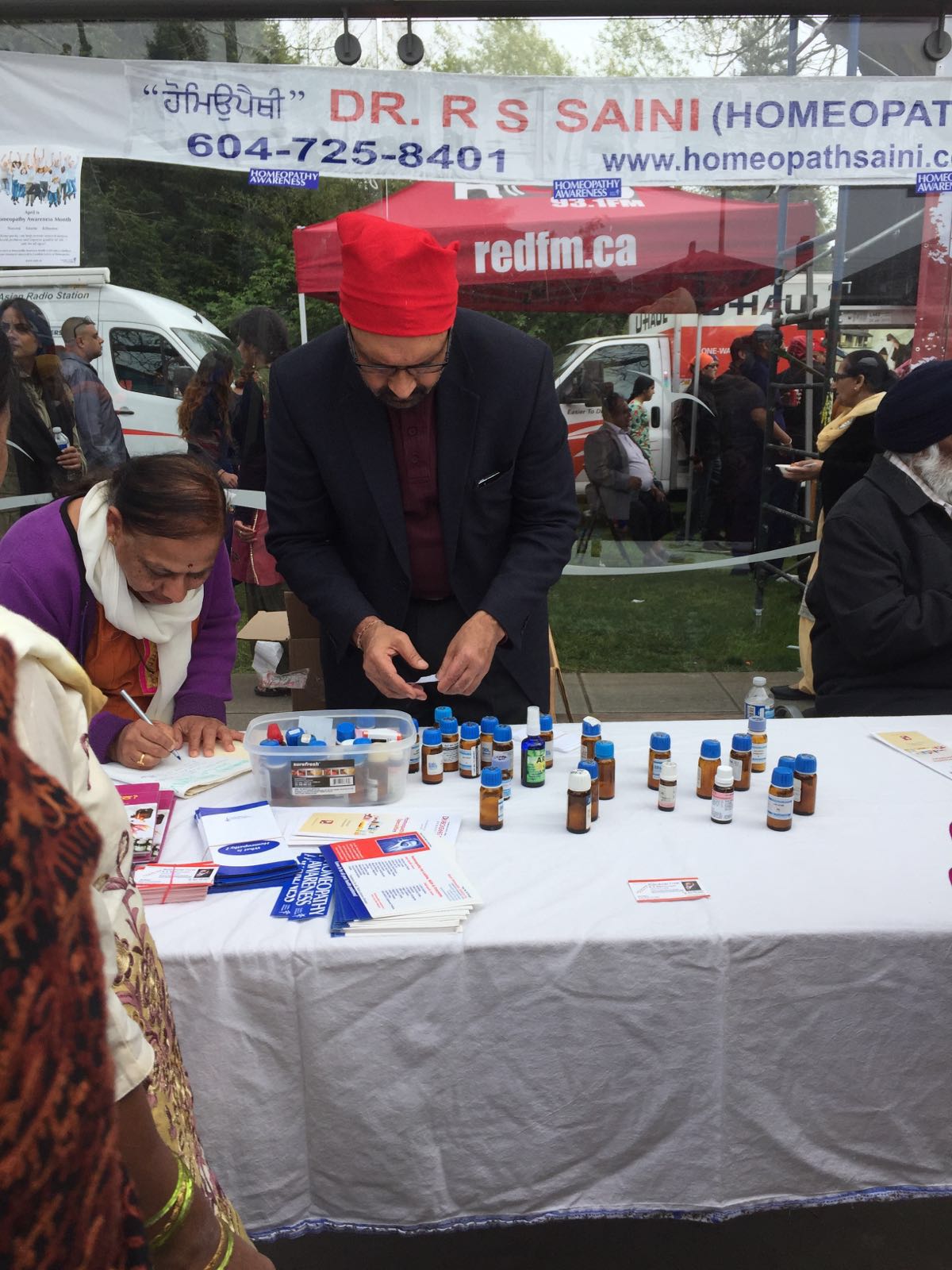 Ram Saini in Vancouver, BC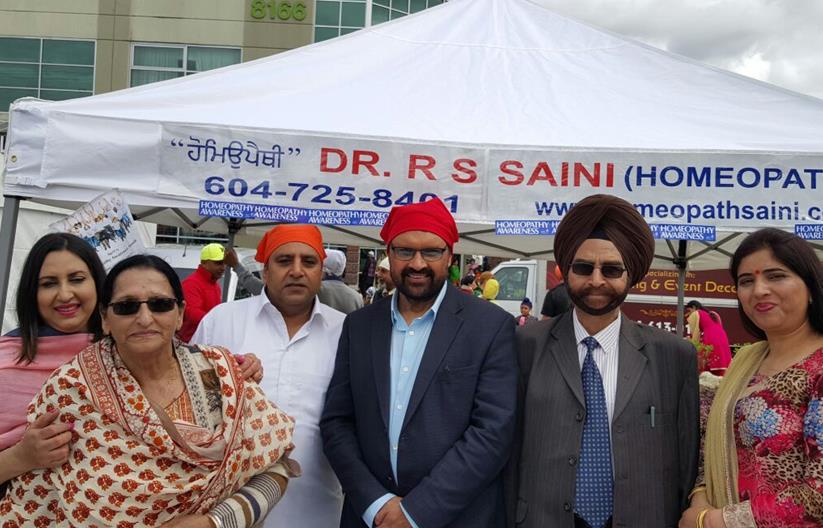 Ram Saini in Surrey, BC



CONTACT US